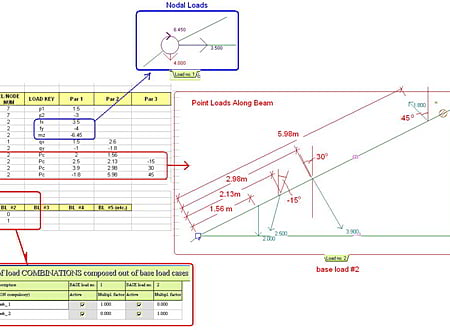 Last Update :
19 December 2012
License :
GNU General Public License
Downloads :
UserDownloads:

1793
Calc4fem is the open source spreadsheet for plane frames, beams and trusses calculation. Finite Element Method for beam elements is used.
 User Functions for getting results for engineering templates
 2D linear static calculation (beams, trusses, frames)
 Convert data to other free engineering program
 More than 10 load types for building structures
 Displacements, reactions, envelopes for load combinations
* Requires Open Office
Similar Software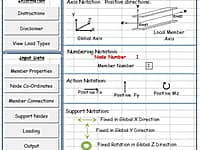 Bending Moments, Axial and Shears Forces in a Plane Frame
A Plane Frame Analysis for bending moments, axial and shears forces in a plane frame structure under point loads, UDL's, linearly varying distributed loads (soil pressures) and moments.
FRAME
Version:1.1 · Alex Tomanovich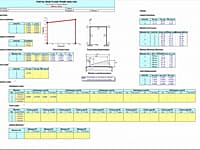 Portal and Gable Rigid Plane Frame Analysis
FRAME is a spreadsheet program written in MS-Excel for the purpose of plane frame analysis of portal and gable rigid plane frames subjected to various types of loading.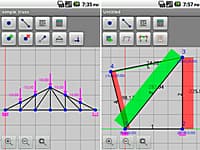 Linear Static Analysis Of Plane Trusses
AndTruss2D is a useful application for linear static analysis of plane trusses with the Finite Element Method.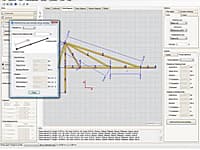 2D Frame Analysis is a powerfull application which uses optimized finite elements (beam elements) in order to perform static analysis of beams, frames and trusses.
Dagra
Version:2.0.12 · Blue Leaf Software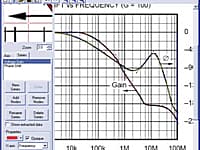 Converts printed data to numerical data
Software to digitize data from graphs for Engineering design calculations and analysis.
Comments & Reviews
About Calc4fem
No comments yet. Be the first to comment.
Submit a review using your Facebook ID