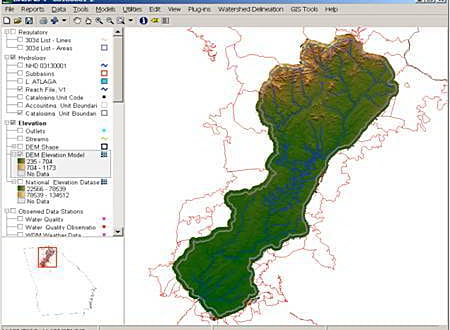 Last Update :
18 September 2013
Downloads :
UserDownloads:

435
BASINS is a multipurpose environmental analysis system designed for regional, state, and local agencies that perform watershed and water quality-based studies. This system makes it possible to quickly assess large amounts of point and non-point source data in a format that is easy to use and understand. Installed on a personal computer, BASINS allows the user to assess water quality at selected stream sites or throughout an entire watershed. This invaluable tool integrates environmental data, analytical tools, and modeling programs to support cost-effective approaches to watershed management and environmental protection, including the development of Total Maximum Daily Loads (TMDLs).
BASINS 4. 0 includes these valuable features:
Data Download Tool,
GIS Project Builder,
GIS Edit Tools,
Automatic and Manual Watershed Delineation,
Watershed Characterization Reports,
series of Surface Water Models, and
customized databases.
BASINS Version 4. 0 includes the existing WinHSPF and PLOAD models that BASINS 3. 0 uses. WinHSPF estimates land use specific nonpoint source loadings for selected pollutants at a watershed. The new Parameter Estimation (PEST) tool in WinHSPF automates the model calibration process and allows users to quantify the uncertainty associated with specific model predictions. WinHSPF links to the AQUATOX model for integrating watershed analysis with effects on aquatic biota in receiving waters. It also provides access to a new BASINS feature: the Windows-based Climate Assessment Tool for assessing potential impacts of changing climate on stream flows and pollutant loads.
Similar Software
Swedge
Version:6.0 · Rocscience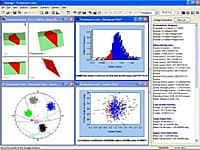 3D Surface Wedge Analysis for Slopes
Swedge is a quick, interactive and simple to use analysis tool for evaluating the geometry and stability of surface wedges in rock slopes.
HEC-HMS
Version:4.1 · Hydrologic Engineering Center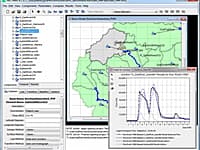 The Hydrologic Modeling System (HEC-HMS) is designed to simulate the complete hydrologic processes of dendritic watershed systems.
HEC-RAS
Version:4.1 · Hydrologic Engineering Center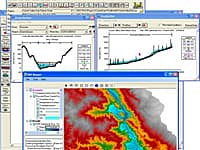 HEC-RAS is designed to perform one-dimensional hydraulic calculations for a full network of natural and constructed channels.
Giswater
Version:1.1.179 · Giswater Association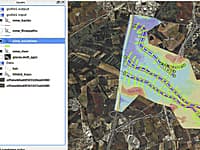 Connect Water Simulation Programs to a Powerful GIS Interface
Giswater connects water simulation programs to a powerful GIS interface, and lays the foundation for full management of water supply systems, sewerage systems, drainage networks and rivers.
PumpBase
Version:3.0 · Tahoe Design Software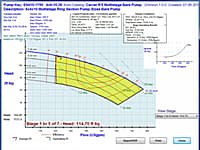 Advanced Pump Selection and Catalog Production
PumpBase is a sophisticated software application that finds the best pumps for your liquid conveyance design whether its a water distribution system or a chemical delivery system.
Comments & Reviews
About BASINS
No comments yet. Be the first to comment.
Submit a review using your Facebook ID