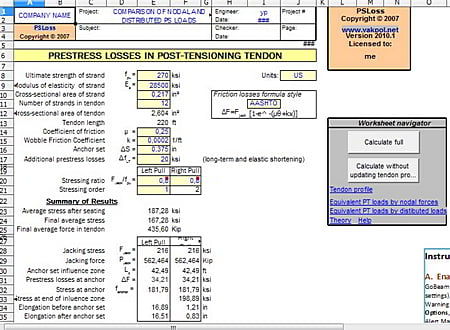 DOWNLOADS :
UserDownloads:

1427
The spreadsheet calculates elongation, friction and anchor set losses of prestressing tendon. The tendon can have a three-dimensional profile and may be jacked from one or both ends. PSLoss assists in the development of a vertical tendon profile for multi-span beams. The spreadsheet provides dynamic graphics for easy visualization and verification of input data and computed results. It has been used successfully for a variety of bridge projects and has accurately checked post-tensioning shop drawings.
Features:
pulling from one or both ends
three-dimensional tendon profile
computes equivalent post-tensioning loads on the beam
SI and US units
international design codes
* PSLoss download link provides trial version of the software.
Similar Software
GoBeam
Version:2015 · Yakov Polyakov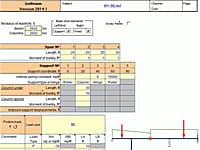 Continuous Beam Analysis for Excel
The easiest and most straight forward continuous beam analysis program available.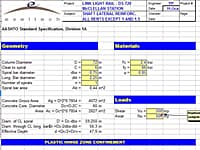 Shear Capacity and Confinement Reinforcement of Columns
Calculates shear capacity and confinement reinforcement of circular and oblong shape reinforced concrete columns.
SectProp
Version:2010.1 · Yakov Polyakov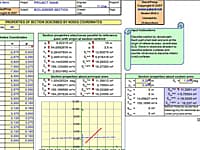 Cross-Sectional Properties Of Structural Members
Calculates structural properties of general cross-section. Also calculates torsional properties of thin-walled section including shear center and warping moment of inertia.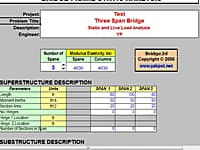 Static and Moving Load Analysis of Bridges
Builds two-dimensional bridge models and performs static and moving load analyzes. Uses GT STRUDL as a structural analysis engine.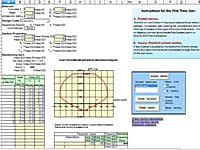 Investigation Of Reinforced Concrete Column Section
ShortCol computes ultimate strength of reinforced concrete column subjected to combined axial force and bending moment.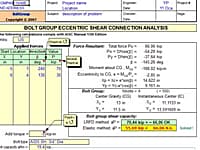 Eccentrically Loaded Bolt Group Shear Capacity
BoltGroup computes shear capacity of an eccentrically loaded bolted connection using LRFD instantaneous center of rotation method.
Comments & Reviews
About PSLoss
No comments yet. Be the first to comment.
Submit a review using your Facebook ID