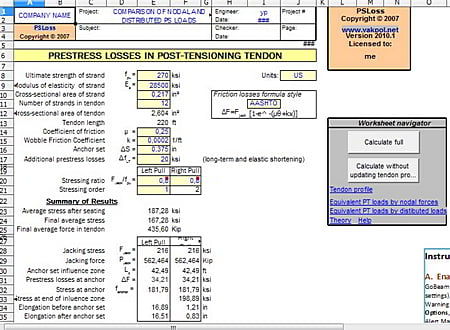 DOWNLOADS :
UserDownloads:

2191
Program Description
The spreadsheet calculates elongation, friction and anchor set losses of prestressing tendon. The tendon can have a three-dimensional profile and may be jacked from one or both ends. PSLoss assists in the development of a vertical tendon profile for multi-span beams. The spreadsheet provides dynamic graphics for easy visualization and verification of input data and computed results. It has been used successfully for a variety of bridge projects and has accurately checked post-tensioning shop drawings.
Features:
pulling from one or both ends
three-dimensional tendon profile
computes equivalent post-tensioning loads on the beam
SI and US units
international design codes
* PSLoss download link provides trial version of the software.
Similar Software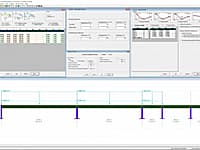 Streamlined Design of Post-Tensioned Beams and Slabs
Straightforward investigation and optimization of reinforced concrete and post-tensioned beams and slabs in accordance to a variety of international design standards.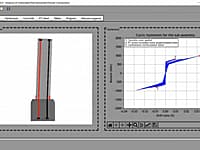 Unbonded Post-tensioned Precast Concrete
KULTECH UPPC (Unbonded Post-tensioned Precast Concrete) is a state-of-the-art structural analysis software that performs nonlinear cyclic static displacement analysis of the unique UPPC systems.
GoBeam
Version:2019 · Yakov Polyakov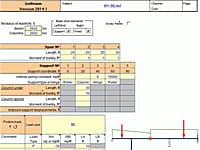 Continuous Beam Analysis for Excel
The easiest and most straight forward continuous beam analysis program available.
SectProp
Version:2010.1 · Yakov Polyakov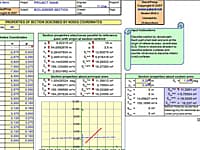 Cross-Sectional Properties Of Structural Members
Calculates structural properties of general cross-section. Also calculates torsional properties of thin-walled section including shear center and warping moment of inertia.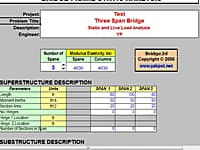 Static and Moving Load Analysis of Bridges
Builds two-dimensional bridge models and performs static and moving load analyzes. Uses GT STRUDL as a structural analysis engine.
Comments & Reviews
Submit a review about PSLoss software with your social media profile