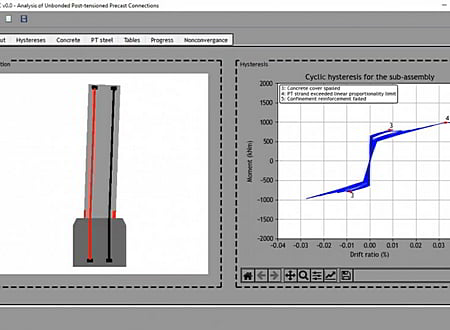 DOWNLOADS :
UserDownloads:

51
Program Description
KULTECH UPPC (Unbonded Post-tensioned Precast Concrete) is a state-of-the-art structural analysis software that performs nonlinear cyclic static displacement analysis of the unique UPPC systems.
Prestressed precast system is an unrivalled construction technology in large-span, large-height industrial buildings with very large gravitational loading demands. These structures are expected to be very popular in the near future due to the increasing demand for logistics centers post-COVID era. The evolution of earthquake engineering approach towards Damage-Controlled Design also emphasizes the big potential for precast prestressed seismic systems.
However, these systems have unique behaviour which require them to be modeled with nonconventional approaches. KULTECH UPPC is the solution!
* Kultech UPPC download link provides trial version of the software for Windows and Mac.
Similar Software
PSLoss
Version:2010.1 · Yakov Polyakov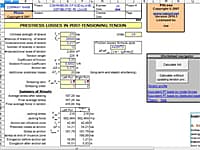 Prestressing Losses in Post-Tensioned Tendon
Calculates elongations and prestress losses due to friction and anchor set of three-dimensional post-tensioned tendon.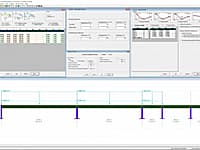 Streamlined Design of Post-Tensioned Beams and Slabs
Straightforward investigation and optimization of reinforced concrete and post-tensioned beams and slabs in accordance to a variety of international design standards.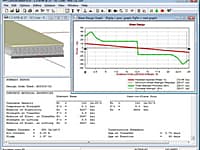 Design Of Precast Concrete Beams
Concise Beam is an easy to use program for the design of precast concrete beams.
RMCalc
Version:2.2.2 · Michael McDonagh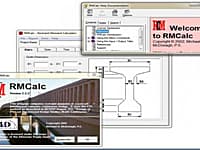 Restraint moments in precast prestressed concrete girder bridges
RMCalc is a Windows-based software program to compute restraint moments in precast prestressed concrete girder bridges constructed with continuous spans.
PGSplice
Version:0.7 · Washington State Department of Transportation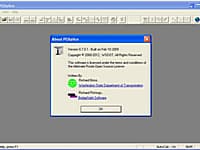 Analysis Precast Girder Splice Alternatives
PGSplice is our spliced girder analysis software. This software has been developed for the Alternate Route Project.
Comments & Reviews
Submit a review about Kultech UPPC software with your social media profile