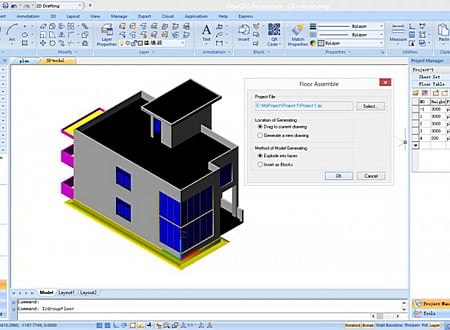 SOFTWARE :
GstarCAD Architecture
DOWNLOADS :
UserDownloads:

342
Program Description
GstarCAD Architecture is built-in architectural custom objects for creating agile construction drawings through comprehensive tools.
GstarCAD Architecture uses associative and parametric building components to create construction plan drawings based on custom object technologies. 2D drawings and 3D models are generated synchronously to satisfy not only the demand of construction drawing but also the 3D visualization of building. 
Innovative Function
GstarCAD Architecture provides a whole set of professional and innovative functions for construction drawing, e.g. Wall linkage, Bay-window, Object statistics management, Dimension and Coordinate.
Intelligent Operation
GstarCAD Architecture can improve work efficiency. By using custom object technologies, display relation between different objects is processed correctly and automatically without any additional edit.
My Cloud
GstarCAD Architecture drawings can be opened and handled from DWG FastView via My Cloud, which allows accessing and sharing drawings by different hardware devices anytime and anywhere.
Architecture Objects
The software provides different styles of walls, doors, windows, stairs, columns, roof and other objects. You can create them or edit their properties easily by dialog box or in property palettes.
3D Model
With custom object technologies, all building components drawn on architectural plan are able to be displayed in 3D model synchronously. It realizes the true integration of 2D and 3D in the design process.
Dimension & Symbol
User can quickly and easily complete dimensioning of wall, door, window, stair, etc. It is also very convenient to insert symbols to drawing as needed, such as arrow symbols, elevation symbols and so on.
* GstarCAD Architecture download link provides trial version of the software.
Similar Software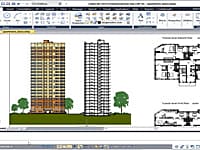 DWG-based Collaborative Design Platform
GstarCAD is well-known alternative CAD software of high compatibility with ACAD.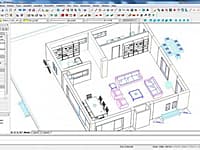 2D & 3D Architectural Design and Modeling
ProgeCAD Architecture is a 3D & 2D Architectural software using DWG as its native file format.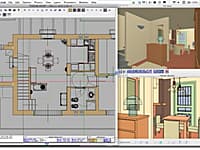 Domus. Cad is a program for architectural 3D design which allows you to face 3D design with the same simplicity as a traditional 2D design.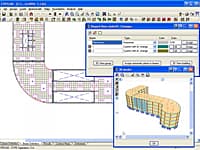 Architecture, Engineering and Construction
CYPECAD was brought about to carry out the analysis and design of reinforced concrete and steel structures, subject to horizontal and vertical forces, for houses, buildings and civil work projects.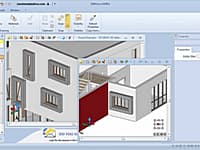 Edificius is the Architectural BIM Design software that allows you to generate floor plans, elevation views, cross-sections, isometric and perspective views with a simple 2D or 3D input.
Comments & Reviews
Submit a review about GstarCAD Architecture software with your social media profile