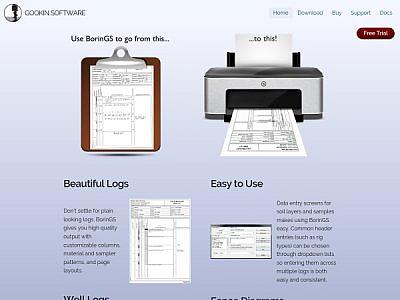 Gookin Software is the developer of 1 civil engineering softwares currently listed at CESDb. Please visit developers website for software support, product updates, licenses and other information about BorinGS.
For more information please visit: http://gookinsoftware.com
Software by Gookin Software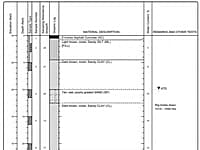 Drafting of Boring and Well-Completion Logs
BorinGS is a software for drafting boring logs and well-completion logs. BorinGS gives you high quality output with customizable columns, hatch patterns, and page layouts.