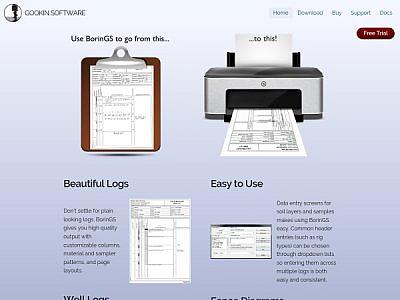 Gookin Software is the developer of 2 civil engineering softwares currently listed at CESDb. Please visit developers website for software support, product updates, licenses and other information about BorinGS for iPad, BorinGS.
For more information please visit: http://gookinsoftware.com
Software by Gookin Software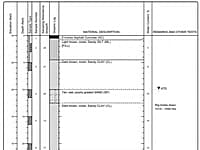 Drafting of Boring and Well-Completion Logs
BorinGS is a software for drafting boring logs and well-completion logs. BorinGS gives you high quality output with customizable columns, hatch patterns, and page layouts.
Enter Soil Boring Log Data Using iPad
Enter soil boring log data right on your iPad using BorinGS. BorinGS for your iPad combines the ease you enjoy using the desktop version with the portability of your iPad.