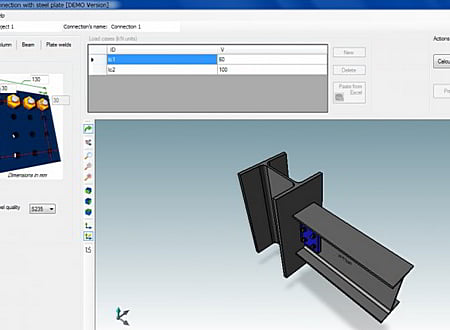 DOWNLOADS :
UserDownloads:

1526
Legacy Software Notice:
Please be advised that EC Praxis 3J is considered outdated or legacy, and it has reached the end of its support and update cycle. As a result, compatibility issues may arise, and its functionality cannot be guaranteed on modern computer systems.
Program Description
EC PRAXIS 3J is an entirely new software application, for the analysis and design of steel connections according to EC3. It is a powerful tool which can function either as a stand-alone application or in combination with ETABS or SAP2000 (EC PRAXIS 3J for ETABS or for SAP2000). It covers a wide variety of steel connections while the easy and fully parametric data input, the 3D view of the connection (in Open GL), the detailed results report and the automatically created drawings (in . dxf format) undoubtedly make it one of the most trustworthy and user-friendly programs in the market today.
Base plate connection
Beam to column connection with double angle cleat
Beam to column connection with end plate
Beam to column connection with fin plate
Beam to beam connection with double angle cleat
Beam splices with endplates connection
Flange and web plates beam splice connection
Bracing connection (including hollow profiles)
Hollow profile members connection
* EC Praxis 3J download link provides demo version of the software.
Similar Software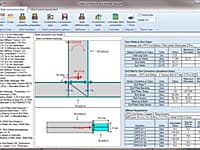 Design And Evaluate Steel Connections
Steel-Connect is a user friendly affordable software steel connection design aid for the typical structural engineer. Typical steel connections can be designed in less time using the autodesign feature or user specified steel connections can be investigated.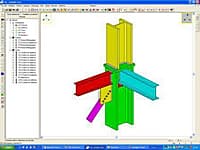 Steel Connections Design and Check
C. S. E. , Connection Study Environment, is a Windows software program completely devoted to the design, study and check of steel structures joints.   The C. S. E.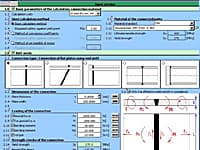 Design and strength control of statically loaded welded connections
MITCalc Welded Connections is intended for the geometrical design and strength control of statically loaded welded connections of machine structures manufactured from carbon steels.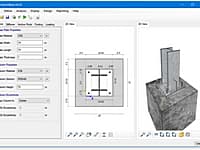 Analysis & Design of Column-Base Connections Integrated 3D FE
ColumnBase is integrated software for analysis and design of column-base connections using three-dimensional finite element modeling.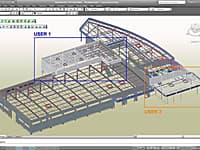 3D Modelling Software for Steel Detailing, Design, Fabrication and Construction
Advance Steel is specifically designed for structural engineers and steel detailers who require professional and easy-to-use BIM structural steel detailing software that automates the production of drawings, BOMs and NC files.
Comments & Reviews
Submit a review about EC Praxis 3J software with your social media profile