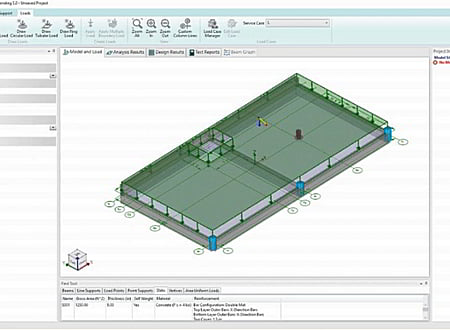 SOFTWARE :
ConcreteBending
DOWNLOADS :
UserDownloads:

372
Program Description
ConcreteBending helps you model concrete bending problems using high-level components and engineering terminology. The tool automatically constructs an accurate Finite Element Model.
ConcreteBending Specifications
Codes
IBC, ASCE 7, or NBC load combinations (customizable)
ACI 318-14 or CSA A23.3-14 concrete checks
ACI 350-06 environmental structures (e.g. tank walls)
Modeling
Elevated slab analysis and design
Slab & beam systems
Environmental tank walls
Complex boundaries, including circular and polygonal templates
Generate copies of modeling elements using rectangular or circular patterns
Multiple slab thicknesses
Holes in concrete
Wall or beam supports
Point supports or loads (w/punching shear)
Automatic FEA mesh generation
Sophisticated thick-plate finite element formulation
Import & Export DXF files
Loading
Customizable load combinations
Streamlined seismic load combinations
Uniform or linear area loads, rectangular or circular
Circular and rectangular "ring" loads
Overturning loads
Column loads, axial and moments
Linear beam loads
Wall loads, axial and moments
Designing
Slab shear plotted and checked
Column and column-group punching shear checks
Wall punching shear design checks
Beams are checked for shear, moment, and torsion
Single or double layer of slab reinforcement
Size each layer of slab steel
Reinforcing bar patterns
Beam checks and reinforcement
Override for minimum reinforcement
Export to VisualAnalysis for more complicated tasks
Reporting
Post-analysis statics check reports
Full-color reporting for a professional look and easy reading
Slab and beam moment and shear diagrams
Preview the report before printing
Customize what items are included in the report
Easy export to .xls, .docx, or .pdf file
Print one-page graphic summaries
* ConcreteBending download link provides trial version of the software.
Similar Software
cColumns
Version:6.0 · Computations & Graphics, Inc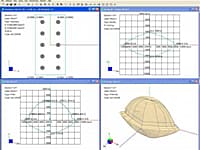 Axial-Flexural Analysis and Design of Concrete Columns, Beams and Shear Walls
cColumn formerly known as RcSections is a powerful 32-bit Windows program designed specifically for structural engineers to perform axial-flexural analysis and design of concrete columns as well as beams and shear walls according to ACI 318-11/08/05/02 and ACI 318-99.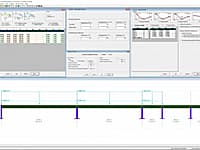 Streamlined Design of Post-Tensioned Beams and Slabs
Straightforward investigation and optimization of reinforced concrete and post-tensioned beams and slabs in accordance to a variety of international design standards.
spMats
Version:8.50 · StructurePoint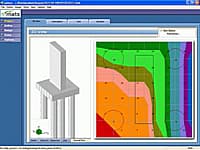 Design And Investigation of Concrete Foundations, Mats, Combined Footings, Pile Caps, Slabs On Grade
spMats is highly efficient and widely used for analysis, design and investigation of commercial building foundations and industrial mats and slabs on grade.
spBeam
Version:5.50 · StructurePoint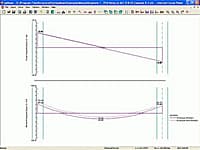 Analysis, Design, And Investigation Of Reinforced Concrete Beams
spBeam (formerly pcaBeam) is highly efficient and widely used for analysis, design, and investigation of beams and one-way slabs in reinforced concrete floor systems.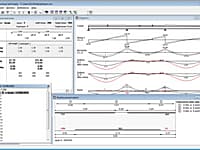 Designing Continuous Beams in Reinforced Concrete
ConCrete is the perfect software to quickly calculate continuous concrete beams. ConCrete Plus generates the reinforcement drawings.
Comments & Reviews
Submit a review about ConcreteBending software with your social media profile