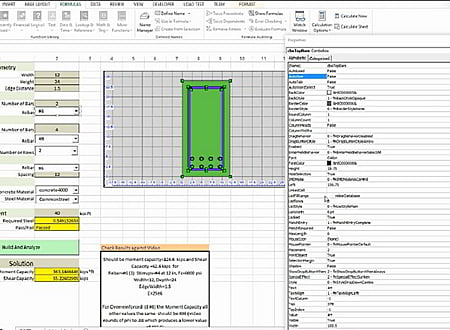 SOFTWARE :
CompactSections
DOWNLOADS :
UserDownloads:

175
CompactSections
Description
Structures Office supports construction of arbitrary cross-sections, computes area, elastic, and plastic section properties. Performs elastic and plastic bending analysis. Plastic analysis is performed by a numerical method, as well as Cozzone's method.
Key Features
High Quality, General Purpose, Section Analysis Tool
Authenticated by Symantec
Geometric, Elastic (Multiple Modulus) and Plastic Section Properties
Restrained and Unrestrained Elastic Bending Analysis
Plastic Bending Analysis (ultimate loading)
Cozzone Plastic Bending Analysis
Fully Programmable
Integrates with Excel and Matlab
* CompactSections download link provides trial version of the software.
Similar Software
PERFORM-3D
Version:5 · Computers and Structures Inc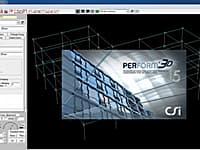 Nonlinear Analysis and Performance Assesment for 3-D Structures
PERFORM-3D is a general tool for implementing displacement-based design, analysis and performance assesment for 3-d structures.
BOEF
Version:1.6 · Alex Tomanovich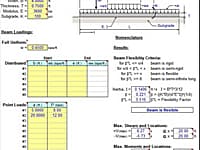 Beam on Elastic Foundation Analysis
BOEF is a spreadsheet program written in MS-Excel for the purpose of analysis a finite length beam with free ends supported continuously on an elastic foundation.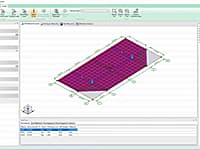 Wall, slab or plate bending analysis and design
Wall, slab or plate bending analysis and design.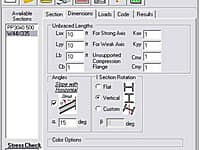 Analysis of steel beams subjected to combined bending and axial loading
Steel-Beam is a user-friendly robust program that allows the combined stress evaluation of steel beams and steel columns under combined axial and flexural loads.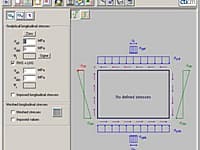 EBPlate is a piece of software developed by CTICM with a partial funding of the European Research Fund for Coal and Steel (RFCS). It assesses the critical stresses associated to the elastic buckling of plates loaded in their plan.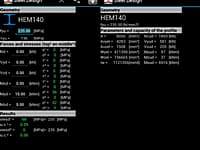 Elastic Stresses At The Top and In The Middle of a Beam
This Steel Design App lets you determine the elastic stresses at the top and in the middle of a beam, given the forces on the beam based on the theory of Huber-Hencky.
Comments & Reviews
About CompactSections
Submit a review using your Facebook ID