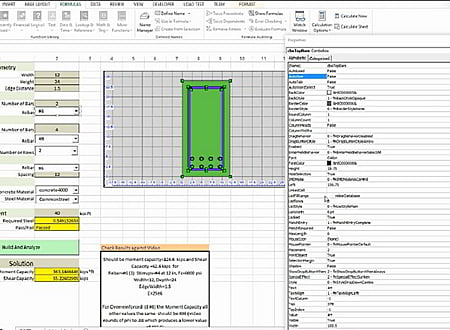 SOFTWARE :
CompactSections
PLATFORM :
Windows / Spreadsheet
DOWNLOADS :
UserDownloads:

619
CompactSections
Description
Structures Office supports construction of arbitrary cross-sections, computes area, elastic, and plastic section properties. Performs elastic and plastic bending analysis. Plastic analysis is performed by a numerical method, as well as Cozzone's method.
Key Features
High Quality, General Purpose, Section Analysis Tool
Authenticated by Symantec
Geometric, Elastic (Multiple Modulus) and Plastic Section Properties
Restrained and Unrestrained Elastic Bending Analysis
Plastic Bending Analysis (ultimate loading)
Cozzone Plastic Bending Analysis
Fully Programmable
Integrates with Excel and Matlab
* CompactSections download link provides trial version of the software.
Similar Software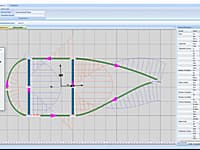 ThinWallSections is a software tool for analysis of multi-cell thin-wall sections. Runs Stand Alone and also Integrates tightly with Excel and Matlab.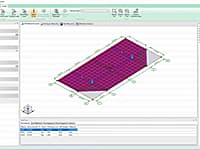 Wall, Slab or Plate Bending Analysis and Design
Solve plate bending problems for any geometry of flat plate, with various supports or holes.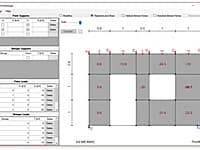 An Optimal Plastic Stringer Model Solution
Use the optimal plastic stringer model solution to design shear walls, concrete diaphragms etc.
PERFORM-3D
Version:7.0 · Computers and Structures Inc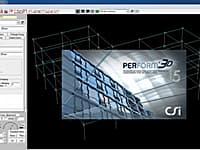 Nonlinear Analysis and Performance Assesment for 3-D Structures
PERFORM-3D is a general tool for implementing displacement-based design, analysis and performance assesment for 3-d structures.
BOEF
Version:1.6 · Alex Tomanovich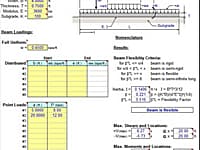 Beam on Elastic Foundation Analysis
BOEF is a spreadsheet program written in MS-Excel for the purpose of analysis a finite length beam with free ends supported continuously on an elastic foundation.
CUFSM
Version:5.04 · Thin-Walled Structure Group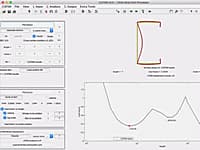 Cross-Section Elastic Buckling Analysis
CUFSM includes tools for generalized beam-column loading and analysis. CUFSM provides both the semi-analytical finite strip method for creation of the cross-section signature curve as well as the generalized finite strip method for other end boundary conditions.
Comments & Reviews
About CompactSections
Submit a review about CompactSections software with your social media profile