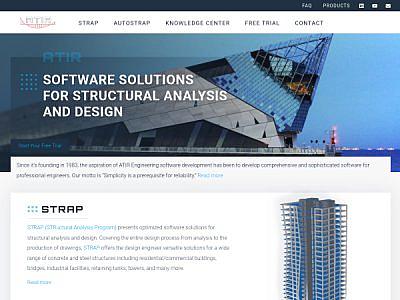 The concrete design program of STRAP identifies automatically the continuous beams and columns in the model, their span lengths and supports widths. Thus it is able to provide you with a much more complete design than other programs that deal with each member separately.
Keywords: concrete design, reinforced concrete, beams, columns, stirrups, links, ACI318
For more information please visit: http://atirsoft.com
Software by ATIR Engineering Software
STRAP
Version:2020 · Hit:1951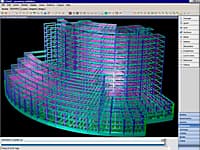 Structural Analysis System for Structural Engineering
STRAP ia a Windows based suite of finite element static and dynamic analysis programs for buildings, bridges and other structures.