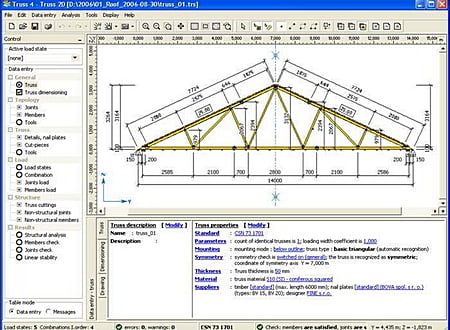 Last Update :
10 September 2014
Downloads :
UserDownloads:

4061
Software suite TRUSS4 is designed for analysis of timber truss structures connected with punched metal plate fasteners. TRUSS4 offers complete processing of a project from truss design and quotation to manufacturing documentation and automatically generated outputs for machinery equipment.
Truss 2D - Design and check of timber trusses
Truss 3D - 3D modelling of timber roof structures
Truss Explorer - Project manager
The project was carried out with financial support of the Ministry of Industry and Trade of the Czech Republic.
Similar Software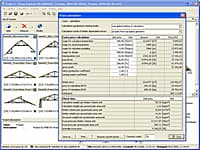 With Truss Explorer you can easily create quotation or manufacturing documentation for the entire project.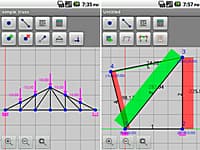 Linear Static Analysis Of Plane Trusses
AndTruss2D is a useful application for linear static analysis of plane trusses with the Finite Element Method.
FEMTA
Version:0.7.1 · Shacristo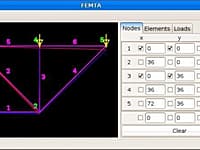 3D truss analyzer using finite element methods
Easy to use 3D truss analyzer using finite element methods. It has an easy graphical interface where you can define, loads, nodes and elements.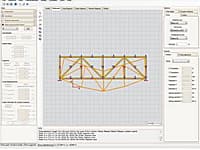 2D Truss Analysis is a powerfull application which uses optimized finite elements (bar elements) in order to perform static analysis of trusses.
ETABS
Version:2013 · Computers and Structures Inc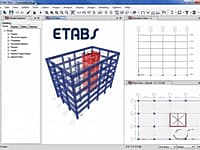 Analysis, Design and Drafting of Building Systems
ETABS is the solution, whether you are designing a simple 2D frame or performing a dynamic analysis of a complex high-rise that utilizes non-linear dampers for inter-story drift control.
Comments & Reviews
About TRUSS4
Submit a review using your Facebook ID