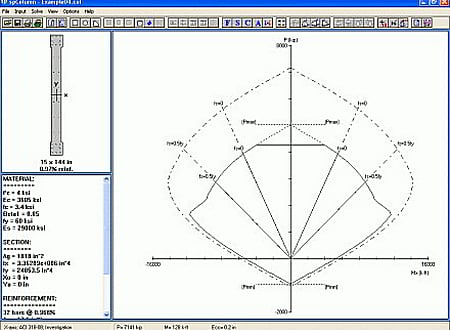 Downloads :
UserDownloads:

250
Upgraded to ACI 318-11, spColumn is widely used for design of shear walls, bridge piers as well as typical framing elements in buildings and structures. Formerly pcaColumn, PCACOL, and IrrCOL, spColumn investigates sections that are impossible to find on design charts or to do by hand.
spColumn is developed for the design and investigation of reinforced concrete sections subject to combined axial and flexural loads. The section can be rectangular, round or irregular, with any reinforcement layout or pattern. Slenderness effects can be simplified through moment magnification in lieu of complicated and time consuming 3D models to account for second order effects.
The program offers investigation of irregularly shaped, reinforced concrete column sections that may contain openings or boundary elements. You can obtain the P-M interaction diagrams from both uniaxial and biaxial runs, as well as the Mx-My moment contour plots from biaxial runs for even the most irregular column and shear wall sections. Slenderness effects producing magnified moments may be included in the investigation.
Top selling worldwide, spColumn supports ACI 318-11 and CSA A23.3-04 reinforced concrete design standards. This version implements ACI 318-11 and continues to refine implementation of slender column design provisions. Import/export of DXF files, nominal interaction diagrams, and display of capacities at your load point are just a few of the modification offered in the current version.
Technical Features
Support for ACI 318-11/08/05/02 & CSA A23.3-04/94 design standards
Design and investigation run options
Uniaxial or biaxial flexure combined with axial load
Rectangular, circular, and irregular section geometry
Non-slender and sway or non-sway slender columns
Complete P-M and Mx-My interaction diagrams
Customizable view of interaction diagrams
Superposition of interaction diagram from a different run
Factored, unfactored, axial, and control points loading
Graphical input for irregular sections
Imports geometry, reinforcement, and loads from text files
Exports section to DXF files
Exports P-M diagrams, Mx-My diagrams and 3D failure surface to TXT and CSV files
GUI (Graphical User Interface) and batch (command prompt) mode runs
Reports neutral axis location and maximum steel strain corresponding to section capacity
Reports strength reduction factors in text output
Similar Software
ShortCol
Version:2014.1 · Yakov Polyakov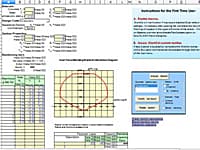 Investigation Of Reinforced Concrete Column Section
ShortCol computes ultimate strength of reinforced concrete column subjected to combined axial force and bending moment.
spWall
Version:4.02 · StructurePoint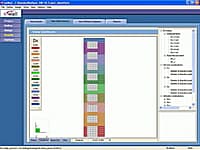 Optimize Complicated Wall Design, Reinforcing and Deflections
From shear walls and retaining walls to precast, ICF, and tilt-up walls, engineers worldwide use spWall to optimize complicated wall design, reinforcing, and deflections.
cColumns
Version:5.0 · Computations & Graphics, Inc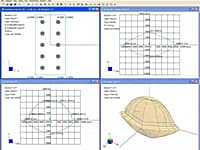 Axial-Flexural Analysis and Design of Concrete Columns, Beams and Shear Walls
cColumn formerly known as RcSections is a powerful 32-bit Windows program designed specifically for structural engineers to perform axial-flexural analysis and design of concrete columns as well as beams and shear walls according to ACI 318-11/08/05/02 and ACI 318-99.
QConBridge
Version:1.3 · Washington State Department of Transportation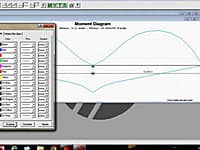 Hl93 Live Load Analysis For Continuous Bridge Structures
QConBridge is a live load analysis program for continuous bridge frames.
Static and Moving Load Analysis of Bridges
Builds two-dimensional bridge models and performs static and moving load analyzes. Uses GT STRUDL as a structural analysis engine.
Comments & Reviews
About spColumn
No comments yet. Be the first to comment.
Submit a review using your Facebook ID