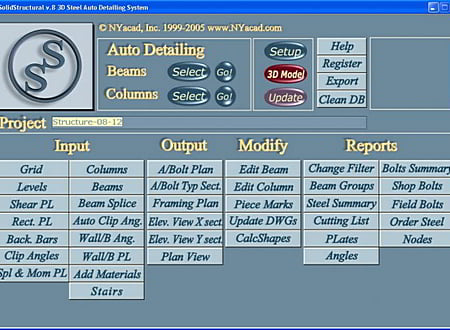 Software :
SolidStructural
Last Update :
16 July 2011
Downloads :
UserDownloads:

186
SolidStructural
Description
SolidStructural is designed as a convenient tool for Steel Detailing, Structural Design  and Fabrication. In the family of 3D Steel integrated packages (such as SDS/2 or Tekla Xsteel) SolidStructural is the lowest price software, affordable for small companies or individuals.
At the same time often the productivity and representation of drawings produced by SolidStructural is better. SolidStructural short learning curve and friendly interface lets new users become productive in a very short term.
The users of this program generate precise 3D model and produce automatically the variety of structural and miscellaneous steel drawings: anchor bolt plans and details, erection plans, plan and elevation views, Shop Drawings  of piece details, gather sheets, stair plans, elevations and detailed stringers.
Reports in SolidStructural (Cutting List, Steel Summary, plates, angles, Steel Order and others) are always up to date.
Similar Software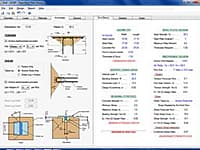 Steel Design per the latest AISC specifications
ASDIP Steel is a suite of modules specifically dedicated to the design of structural steel members, based on the latest AISC specifications (AISC 360), that greatly simplifies the time-consuming calculations in any structural engineering office.
Delta Beam
Version:1.0 · Delta Structural Software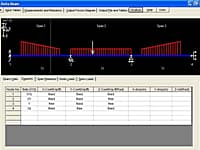 Continuous Beam Structural Analysis
Delta Beam is a continuous beam structural analysis software. It includes a full complement of features that makes it suitable for any job from a small beam to very complex beam structures.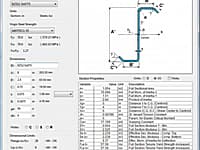 Design Of Flexural Members Of Cold-Formed Steel
Cold-Formed Steel BeamDesign is a friendly and powerful software for the design of flexural members of Cold-Formed Steel, following AISI 2001 and 1996/99 Specifications.
ConSteel
Version:8.0 · ConSteel Solutions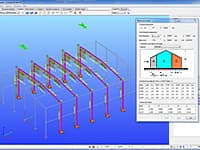 Structural Analysis For Constructions Of Steel
ConSteel provides a structural analysis software for the design office mainly involved in constructions of steel and composite structures.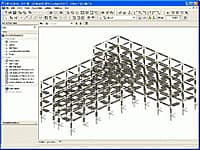 Design and analysis of 2D and 3D frame structures
Program suite FIN EC is a great tool for design and static and dynamic analysis of 2D and 3D frame structures.
Comments & Reviews
About SolidStructural
No comments yet. Be the first to comment.
Submit a review using your Facebook ID