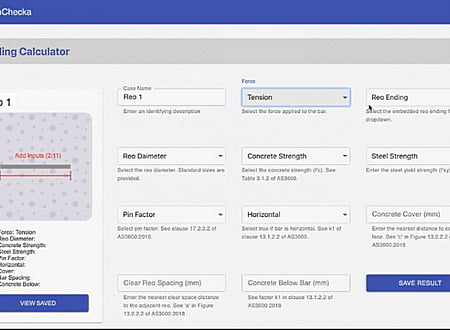 FILE SIZE :
Web Application
DOWNLOADS :
UserDownloads:

77
Program Description
ReoChecka is cloud based reinforcement detailing software for Australian structural engineers.
Adequate reinforcement detailing is often a painful part of structural design, relying on a mixture of manual clacs and look up tables. With ReoChecka: You type "ReoChecka" into google and it appears. No file system searches. All your calculations are saved to your account. No need to look through drawing sets - and changes can be made quickly on your phone. You enter your inputs from drop downs and input cells. No adjacent cell erors.
ReoChecka makes detailing easy - and we are just getting started. The software is currently useful for Australian structural engineers but will be extended to ACI and Eurocodes soon as well.
* ReoChecka download link provides trial version of the software.
Similar Software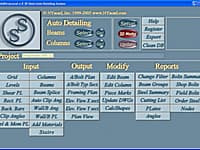 3D Steel Auto Detailing System
A program moderate and affordable for small companies and even freelance steel detailers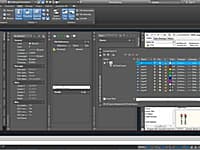 2D CAD software for drafting, detailing, and editing
For 2D drafting, AutoCAD LT delivers AutoCAD software's 2D drawing tools at a cost-effective price.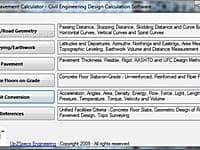 Stand alone software version of the pavement design portion of the CE CALC website.   Runs on the Windows . NET platform.   Performs civil engineering calculations for traffic/road geometry, surveying/earthwork, pavement, concrete floors and unit c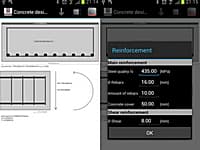 Determine The Amount of Reinforcement in a Concrete Section
Civil engineering app to determine the amount of reinforcement in a concrete section for preliminary design.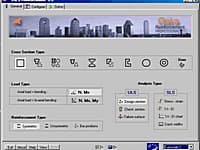 GaLa Reinforcement is a free program, developed as a part of Dr. Ilia Alashki Ph. D. thesis in 1997-2002.
Comments & Reviews
Submit a review about ReoChecka software with your social media profile