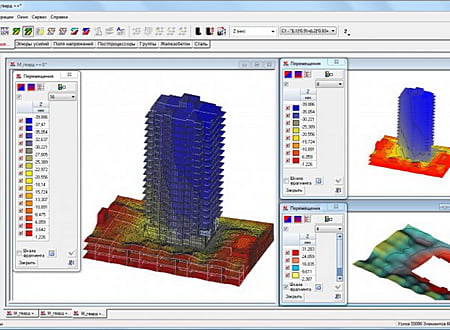 Last Update :
19 March 2015
Downloads :
UserDownloads:

82
SCAD for Windows is a new-generation system developed by engineers for use of engineers and implemented by a team of experienced programmers.
Unified graphics environment for building a design and reviewing its analysis results provides users with unlimited capabilities of modeling structures from simplest to most complicated ones thus answering to needs of experienced professionals and remaining friendly to beginners at the same time.
High-performance processing core enables one to solve problems of large dimension (hundreds of thousands freedom degrees) in linear and geometric non-linear formulation.
SCAD includes a highly developed library of finite elements for modeling bar, plate, solid and combined structures, modules of stability analysis, building design stress combinations, verifying stressed state of structural elements according to various failure theories, determining forces with which a fragment affects the whole structure, calculating forces and displacement caused by loading combinations. The system also includes routines for selecting reinforcement for ferroconcrete structural elements and for verifying cross-sections of steelwork structural elements.
Program-satellites for analysis and design of structural elements
COMET – design of joints of steel structures according to SNiP and DBN
KRISTALL – examination and analysis of steel structural elements according to SNiP, DBN, Eurocode 3 (including the analysis of the damaged structures)
ARBAT –  examination and reinforcement selection for reinforced concrete structural elements according to SNiP
COMEIN – examination of masonry and reinforced masonry structural elements according to SNiP and DBN
MONOLIT – design of in-situ ribbed floors
WEST (wind, snow, temperature) – analysis according to SNiP and DBN
CROSS – determination of subsoil parameters on the basis of geotechnical investigations
ZAPROS – analysis of soil and foundation members according SNiP and DBN
DECOR – examination of timber structural elements according to SNiP and DBN
SLOPE – stability analysis of slopes
Programs for building cross-sections and the analysis of their geometrical characteristics
Section Builder – formation of built-up cross-sections and the analysis of their characteristics
CONSUL – formation and analysis of arbitrary cross-sections of bar elements
SEZAM – equivalent cross-section selection
TONUS – formation of thin-wall cross-sections and the analysis of their characteristics
Similar Software
ConSteel
Version:8.0 · ConSteel Solutions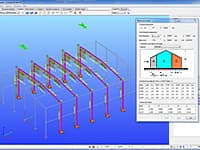 Structural Analysis For Constructions Of Steel
ConSteel provides a structural analysis software for the design office mainly involved in constructions of steel and composite structures.
GEO5
Version:19 · Fine Ltd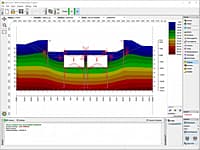 GEO5 is a suite of programs for geotechnical analysis. The software package includes individual programs that are closely linked to each other and run in the same environment.
PROKON
Version:2.6.15 · Prokon Software Consultants
Structural Analysis and Design Suite
PROKON Structural Analysis and Design is a suite of over forty structural analysis, design and detailing programs.
Analysis and Design of Reinforced Concrete & Steel Structures
Advance Design is a complete integrated analysis / design software dedicated to engineers.
Slide
Version:6.0 · Rocscience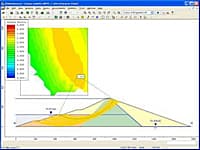 2D Limit Equilibrium Slope Stability Analysis
Slide is the most comprehensive slope stability analysis software available, complete with finite element groundwater seepage analysis, rapid drawdown, sensitivity and probabilistic analysis and support design.
Comments & Reviews
About SCAD Office
No comments yet. Be the first to comment.
Submit a review using your Facebook ID