Last Update :
26 February 2015
Downloads :
UserDownloads:

287
LISCAD is a portfolio of integrated Land Surveying and Civil Engineering software modules. The modular design means you only purchase the functionality you require, keeping costs down. LISCAD interfaces with all popular surveying, engineering, GIS and CAD systems.
Features include rigorous geodetic computations, unlimited model size, traverse and least squares network adjustment, 2D/3D transformations, volume computations, geo-referenced background images, 3D Visualisation, profiles, impressive engineering design capability for easy generation of virtually any design, Survey Live for real-time surveying and set-out with total station or GNSS equipment and Point Cloud for importing, viewing, editing and digitisation of point cloud data.
Similar Software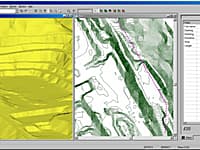 Surveying, Mapping and Terrain Modeling
Terrain Tools 3D is a software toolkit for mapping, terrain modelling and land development.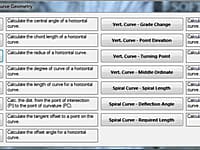 Performs civil engineering calculations for traffic/road geometry, surveying/earthwork, pavement, concrete floors and unit conversions.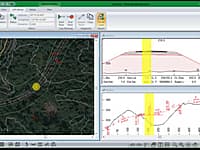 RoadEng is a site and road design software package. It works either as an add-on to other civil design software or as a standalone system. It includes functions for data collection, terrain modelling, contouring, volumes, profiles, sections, and road design.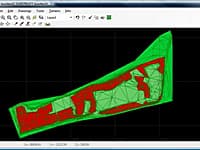 Create, Edit and Visualize in 3d Space Digital Terrain Models
In FastTerrain you are able to create, edit and visualize in 3D space digital terrain models.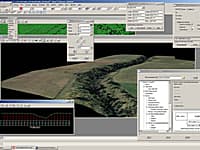 Surveying, Civil and Water Engineering
Distributed in over 60 countries & on the market for over 20 years, 12d Model is a proven world leader in civil engineering, water engineering & land surveying software.
Comments & Reviews
About LISCAD
No comments yet. Be the first to comment.
Submit a review using your Facebook ID