Last Update :
26 November 2013
Downloads :
UserDownloads:

473
Diolkos is a complete and robust solution for designing all types of road projects in a visual multifunctional 3D environment. Its design capabilities are not limited to road projects but it can be used in any type of corridor facilities as well (railways, airfield runways, channels etc. ).
Main features
All Cases of Road Design
3D Visualization
Digital Terrain Models (DTMs)
RAS-AASHTO Guidelines
Typical Cross Sections Library
Multiple Road Projects
River analysis
Quantities Measurements
Capabilities
Slightly integrated with Direct3D, one of the most powerful graphic acceleration engine.
Separate application (FastTerrain) able to create, edit and project in 3D space digital terrain models (DTMs). Involves very fast constrained delaunay triangulation and contour calculation algorithms. Breaklines and holes insertion. Filters for points, breaklines and 3d faces. Insertion / Exportation from/to text XYZ or DXF files.
RAS, AASHTO and OMOE guidelines. Design for plan, profile, diagrams, cross sections, earthwork volumes, quantities measurement. OMOE consistency checks.
Design diagrams for superelevation rate, pavement widenings, V85 and drainage layer.
Quick and easy insertion and modification of project's geometry. Real time 3d presentation of the project (for simple or multiple road projects). Real time 3d animation along the road axis. Checks for the final stopping sight distance along the road axis.
Survey terrain from set of 3d faces (TIN) or 3d lines (e. g contour lines). Incidentally shape definition for fills and cuts side slopes. Upgrading design adjacently to existing road pavement. Calculation for drainage layers, capping layer, regulating course layer, benching, soil replacement cuts , walls and guardrails.
Visual typical cross section definition, material assigning. Extensive build-in typical cross section library.
Quick calculation for all cross sections at every plan modification. Automatically stations insertion and reconstruction of the Road-Terrain 3d model when plan geometry changes.
Multiple road projects (service roads, intersections). Modification of each road independently from its direction. Road axis editing regardless stations projection between parallel roads.
Swept paths calculation in order to study vehicle turning maneuvers in sharp curves.
Design of hydraulic channels of random shape cross sections. Study of existing riverbed, water supply scaling, calculation of water cover areas. Drawing production according to the hydraulic project requirements.
Quantities measurements during the construction stage (Import/Export via text files). Free insertion or modification (via mouse or keyboard) of cross sections lines. Utilities for automatically layer creation based on quantities measurements during the construction stage.
On line CAD drawings production with Microsoft ActiveX automation technology or with DXF files.
Simply project manipulation. All the design data are stored in a single file. Free product support from specialist civil engineers with great experience in road and hydraulic projects.
Similar Software
HEADS Pro
Version:18.0 · Techsoft Engineering Services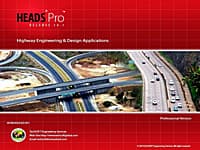 Highway Engineering and Design Application
The simplestand versatile software for highway engineering and design with special features for low cost rural roads and hill roads, tunnels.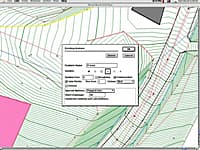 Geometric Design of Roads and Highways
HighRoad is an interactive graphical application for the geometric design of roads and highways.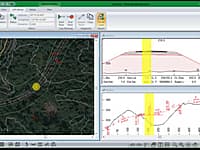 RoadEng is a site and road design software package. It works either as an add-on to other civil design software or as a standalone system. It includes functions for data collection, terrain modelling, contouring, volumes, profiles, sections, and road design.
SUMO
Version:0.22 · DLR Institute of Transportation Systems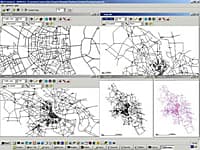 SUMO is a highly portable, microscopic road traffic simulation package designed to handle large road networks.
Surveying & Engineering Field & Office
LISCAD is a portfolio of integrated Land Surveying and Civil Engineering software modules.
Comments & Reviews
About Diolkos
No comments yet. Be the first to comment.
Submit a review using your Facebook ID