Software :
Bridge Designer
Last Update :
9 January 2016
License :
GNU General Public License
Downloads :
UserDownloads:

688
Bridge Designer
Description
The purpose of the Engineering Encounters Bridge Design Contest is to provide middle school and high school students with a realistic, engaging introduction to engineering. We provide this contest as a service to education. When you use the Bridge Designer 2016, you will experience the engineering design process in simplified form. You will design a steel truss bridge in much the same manner that practicing civil engineers design real highway bridges.
Your objective is to create an optimal bridge design. An optimal design is one that satisfies all of the design specifications, passes a simulated load test, and costs as little as possible.
DISCLAIMER: This software was formerly known as the West Point Bridge Designer. It is now updated, maintained, and distributed by Engineering Encounters–a private, non-profit organization that is not affiliated with the U.S. government or the U.S. Military Academy at West Point.
Similar Software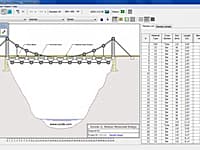 WPBD Bridge Design Contest 2015
Bridge Design Contest is a nationwide Internet-based competition intended to promote math, science, and technology education in US. West Point Bridge Designer provides you with the tools to model, test, and optimize a steel highway bridge.
This page list the previous versions of West Point Bridge Designer which are now considered to be obsolete, is no longer supported, and cannot be used to enter the West Point Bridge Design Contest.
WPBD Bridge Design Contest 2007
The West Point Bridge Designer 2007 will introduce you to engineering through an authentic, hands-on design experience.
CSiBridge
Version:2015 · Computers and Structures Inc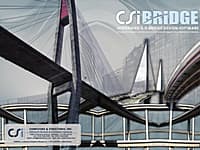 3D Bridge Analysis, Design and Rating
CSiBridge design allows for quick and easy design and retrofitting of steel and concrete bridges.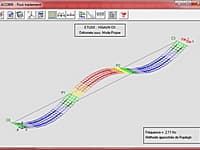 Composite Bridges Preliminary Design to Eurocodes
ACOBRI is a software developed by the CTICM for ArcelorMittal to optimize the preliminary design of structures with composite steel-concrete deck.
Comments & Reviews
About Bridge Designer
No comments yet. Be the first to comment.
Submit a review using your Facebook ID