Software :
Analysis for Windows
Last Update :
15 February 2010
Downloads :
UserDownloads:

1676
Analysis for Windows
Description
Very powerful Finite Element Analysis package for 2D and 3D constructions (frames and trusses). Small and easy to use, with special focus on the user friendly Windows interface to make your life easy. Structural Steel Design included: Analysis recommends the best cross-section. Plastic Design,   Elastic Design or according to Eurocode 3.
Each cross-section is tested for:
Plastic Tension or Compression
Bending moment (major and minor axis)
Plastic Shear resistance
Torsion (Saint Venant and Warping torsion)
Reduced plastic shear resistance for the case of combined Torsion and Shear.
Reduced moment resistance for the case of combined Bending and Shear
Reduced plastic moment resistance for the case of combined Banding and Axial force or bi-axial bending
Compression buckling
Lateral Torsional buckling
Combined bending and axial compression (Chen and Atsuta)
Maximum deflection
Large library of commonly used sections included (AISC, British Steel, DIN, Euronorm).
Construction or structural drawings can be imported from, or exported to, AutoCAD
Similar Software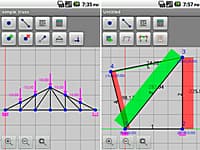 Linear Static Analysis Of Plane Trusses
AndTruss2D is a useful application for linear static analysis of plane trusses with the Finite Element Method.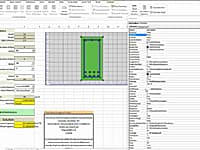 Elastic and Plastic Bending Analysis
Structures Office supports construction of arbitrary cross-sections, computes area, elastic, and plastic section properties.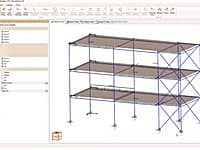 IES VisualAnalysis is an easy to learn software for general-purpose frame and finite-element analysis.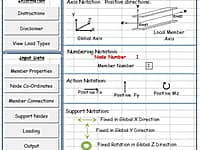 Bending Moments, Axial and Shears Forces in a Plane Frame
A Plane Frame Analysis for bending moments, axial and shears forces in a plane frame structure under point loads, UDL's, linearly varying distributed loads (soil pressures) and moments.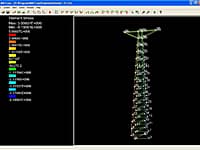 MATruss performs static strength analysis of a structure made up by truss elements. An easy to use preprocessor make the input of model data a fast and carefree process.
Comments & Reviews
About Analysis for Windows
Submit a review using your Facebook ID