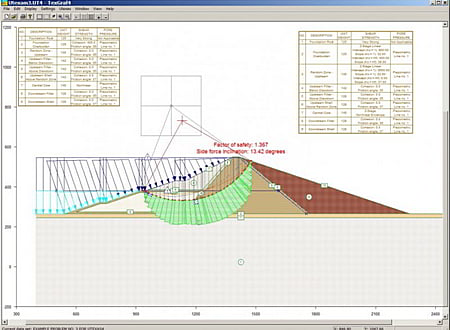 DOWNLOADS :
UserDownloads:

724
Program Description
UTexas4 is a computer software application for computing the stability of earth and earth-rock slopes and embankments. UTEXAS4 has been written and is maintained by Dr. Stephen G. Wright of Shinoak Software, who is well-recognized as one of the leading experts in solving problems in soil strength and slope stability (Duncan and Wright, 2005).
UTexas4 has been considered one of the most sophisticated commercial software available to study the stability of slopes using a two-dimensional, limit-equilibrium method. The program has been widely used by the US Army Corps of Engineers and US Federal Highway Administration.
UTexas4 features unique random techniques for generation of potential failure surfaces for subsequent determination of the most critical surfaces and their corresponding factors of safety. The factor of safety is defined with respect to shear strength, i.e. the factor of safety is the ratio of the soil shear strength to the equilibrium shear stress. Values of the factor of safety at or less than unity are considered to represent instability and failure of the slope.
* UTEXAS download link provides demo version of the software.
Similar Software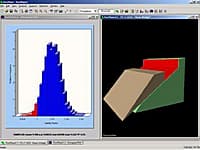 Planar Sliding Stability Analysis for Rock Slopes
RocPlane is an interactive software tool for performing planar rock slope stability analysis and support design.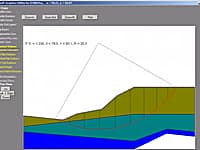 Computations of Slope Stability
STABLPRO has been developed specifically for users to ease their modeling process and to enhance the graphical observation of slope boundaries and critical slip surfaces.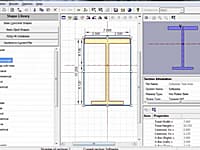 Find the properties of complex built-up sections
RISASection allows the user to define any type of complex cross section either by combining standard shapes or by defining new shapes.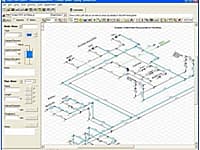 Flows & Pressures in Complex Networks
Pipe Flow Expert is designed to help todays engineers analyze and solve a wide range of problems where the flow and pressure loss throughout a pipe network must be determined.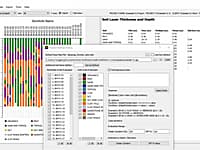 Analyze Gint Geotechnical Borehole Logs
SoilStats provides an intuitive way to analyze gINT geotechnical borehole logs.
Comments & Reviews
Submit a review about UTEXAS software with your social media profile