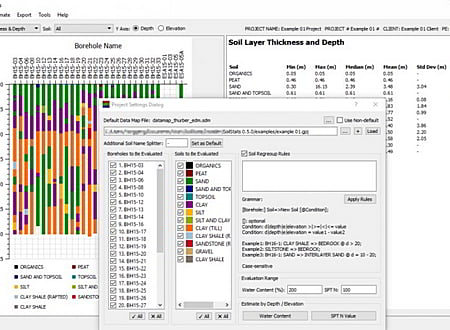 DOWNLOADS :
UserDownloads:

1029
Program Description
SoilStats provides an intuitive way to analyze gINT geotechnical borehole logs. It automates data summarization and significantly reduces geotechnical report preparation time.
Thanks to the flexible data map mechanism, SoilStats is able to analyze different gINT files generated with different templates. It presents soil data and statistics with both texts and graphs.
Main features:
Soil layer regrouping
Data map file setting to accommodate files generated with different template
Multiple-files (with different data map files) analysis
MDB and XLSX files reading
3D borehole visualization
Water / moisture content analysis
SPT N value analysis
SPT N value estimate based on depth range
Pocket penetrometer reading analysis
Soil layer thickness, depth and elevation analysis
Water level analysis
Atterberg Limits summarization
Search text in soil descriptions, remarks / comments, and soil symbols
Borehole coordinates and elevation display
Duplicated borehole numbers from different projects differentiation
PNG, PDF and SVG file formats for exported graph
* SoilStats download link provides freeware version of the software.
Similar Software
WinLog
Version:4.0 · GAEA Technologies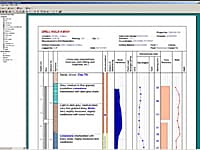 Boring, Borehole and Well Logs
The WinLoG extension module of GaeaSynergy can be used to quickly and easily create, edit and print boring logs, borehole logs and well logs for a variety of industries.
PyPile
Version:0.8.6 · Yong Technology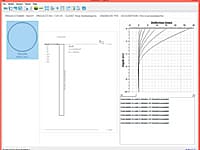 PyPile is a free lateral pile analysis software program based on p-y curves. Pile deflection, bending moment and shear force will be analyzed with different load cases.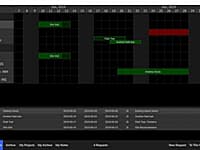 Resource and Project Scheduling
ScheduleBoard is a resource and project scheduling software program. It is designed to let multiple users in a company request and assign resources for different projects.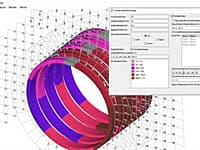 Segmental Tunnel Lining Analysis
BSTunnelLining can be used to analyze multi-ring segmental tunnel lining under arbitrary distributed and concentrated loadings.
Frost1D
Version:0.2.5 · Yong Technology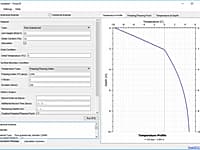 Ground Frost Penetration Analysis
Frost1D is a one dimensional ground frost penetration analysis program.
Comments & Reviews
Submit a review about SoilStats software with your social media profile