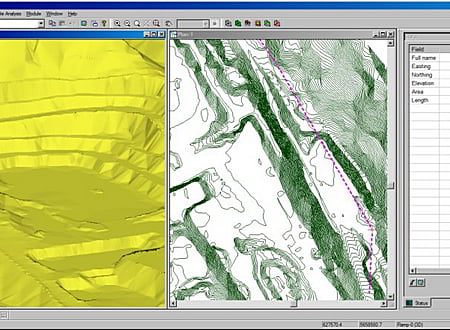 SOFTWARE :
Terrain Tools 3D
DOWNLOADS :
UserDownloads:

392
Terrain Tools 3D
Description
Terrain Tools 3D is a software toolkit for mapping, terrain modelling and land development. Versatile and easy to use, it includes functions for surveying, coordinate geometry, image manipulation, digital terrain modeling, site grading, design, visualization and report generation.
Terrain Tools is used everyday by 1000's of civil engineers, surveyors, architects, geoscientists and planners. Applications include commercial and residential site development, landfills, dams, mines and pipelines.
* Terrain Tools 3D download link provides trial version of the software.
Similar Software
Surveys, Digital Terrain Model, Contours, Profiles and Volumes
TcpMDT allows you to model a terrain using points captured by any total station or GPS, generate contours, get profiles and cross-sections, calculate volumes by grids or profiles difference and display 3-D views.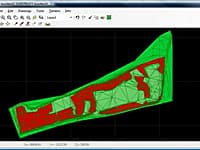 Create, Edit and Visualize in 3d Space Digital Terrain Models
In FastTerrain you are able to create, edit and visualize in 3D space digital terrain models.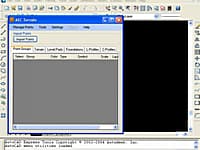 Create Digital Elevation Model from AutoCAD
AEC Terrain is designed to simplify terrain management and 3D-modeling.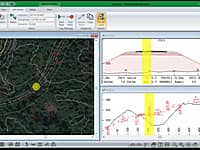 RoadEng is a site and road design software package. It works either as an add-on to other civil design software or as a standalone system. It includes functions for data collection, terrain modelling, contouring, volumes, profiles, sections, and road design.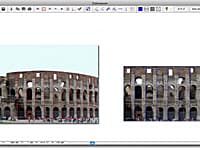 Architectural Surveys, Mapping and Photogrammetry.
DigiCad 3D is an excellent tool for dealing with images, drawings, photographs of building, regular or irregular surfaces and maps.
Surfer
Version:12 · Golden Software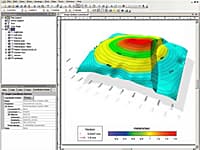 Golden Softwares Surfer software is a full-function 3D visualization, contouring and surface modeling package that runs under Microsoft Windows.
Comments & Reviews
About Terrain Tools 3D
No comments yet. Be the first to comment.
Submit a review using your Facebook ID