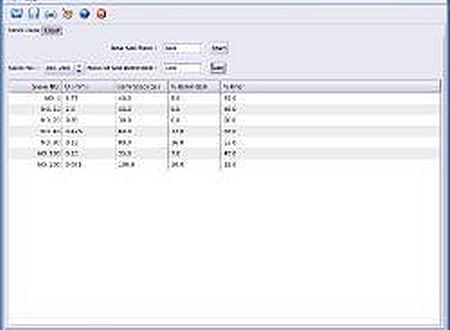 SOFTWARE :
Soil Sieve Test Analyser
LICENSE :
GNU General Public License
DOWNLOADS :
UserDownloads:

472
Soil Sieve Test Analyser
Description
This is an application that can be used for analyzing Soil Sieve Test. The application gets Sieve Test results form user and shows results in a table and draws grain size distribution diagram.
* Soil Sieve Test Analyser download link provides gnu general public license version of the software.
Similar Software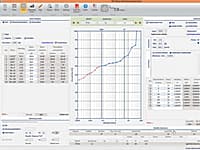 Sieve Analysis, Hydrometer and Atterberg Limits Tests
SO-Sieve having a user-friendly interface, includes sieve analysis, hydrometer and Atterberg limits tests.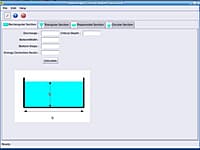 This is an application for calculating critical depth in open channels flow.
GeoRose
Version:0.5.1 · Yong Technology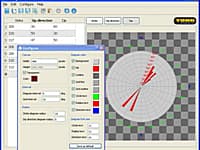 Plot Structural Geology Rose Diagram & Polar Area Diagram
GeoRose is a program plotting rose diagram used in structural geology area.
NovoLAB
Version:4.0 · Novo Tech Software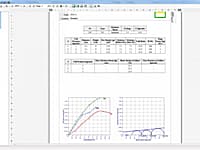 Soil Mechanics Log Drafting and Lab Test
NovoLAB is the most comprehensive geotechnical software for lab data management and borehole log drafting.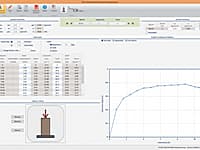 SO-Unconfined is aimed at the evaluation of unconfined compression tests. It has a user-friendly interface and lots of smart capabilities are implemented.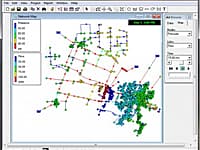 Model Water Distribution Piping Systems
EPANET is software that models water distribution piping systems. EPANET is public domain software that may be freely copied and distributed.
Comments & Reviews
About Soil Sieve Test Analyser
No comments yet. Be the first to comment.
Submit a review using your Facebook ID