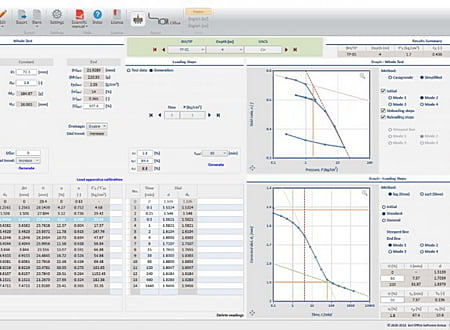 SOFTWARE :
SO-Consolidation
DOWNLOADS :
UserDownloads:

185
Program Description
SO-Consolidation is aimed at the evaluation of one-dimensional consolidation tests. Individual tabs are assigned for project information (including basic information, borings and samples) and tests. In addition to test data and corresponding calculations, software outputs are presented in both landscape and portrait formats.
In order to obtain coefficient of consolidation and secondary compression index, each loading step can be analyzed by two methods, logarithm and square root of time. Also, the Casagrande and the simplified methods can be employed for the determination of final results including preconsolidation stress and compression and swelling indices. Each interpretation method is accompanied by a variety of capabilities and in addition to being automatic, can be modified by the user. 
General features
Supports "Metric", "English [ksf]" and "English [psi]" units.
User is informed about the common ranges regarding input parameters.
Separate outputs are considered regarding the "whole test" and the "loading steps".
Software outputs are exported in both landscape and portrait formats.
Test data and corresponding calculations are presented in a separate format.
Blank laboratory data sheets may be used for test data input.
Saving files with a minimal size.
* SO-Consolidation download link provides demo version of the software.
Similar Software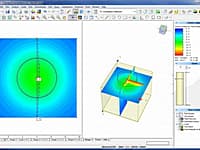 Settlement and Consolidation Analysis
Settle3D is a 3-dimensional program for the analysis of vertical consolidation and settlement under foundations, embankments and surface loads.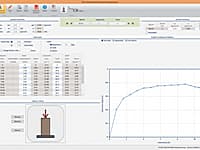 SO-Unconfined is aimed at the evaluation of unconfined compression tests. It has a user-friendly interface and lots of smart capabilities are implemented.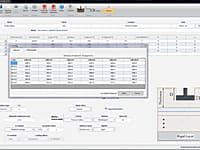 Bearing Capacity of Shallow Foundations
SO-Foundation calculates bearing capacity of shallow foundations considering both shear failure and settlement.
SO-Log
Version:1.2 · Soil Office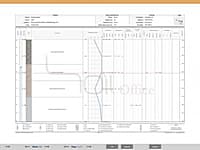 Geotechnical Engineering Boring Logs
SO-Log generates boring logs as a means to summarize and report several tests performed within a geotechnical engineering project.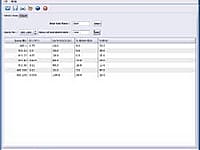 Grain Size Distribution Diagram
This is an application that can be used for analyzing Soil Sieve Test.
Comments & Reviews
Submit a review about SO-Consolidation software with your social media profile