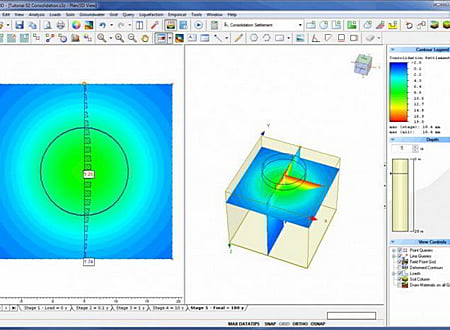 DOWNLOADS :
UserDownloads:

2844
Program Description
Settle3D is a 3-dimensional program for the analysis of vertical consolidation and settlement under foundations, embankments and surface loads. The program combines the simplicity of one-dimensional analysis with the power and visualization capabilities of more sophisticated three-dimensional programs.
You can quickly create complex soil profiles and loading conditions, and view results in 3-dimensions. Modeling can be staged, and time-dependent consolidation analysis can be performed including primary and secondary consolidation (creep) at user defined time intervals. A variety of linear and non-linear material types can be modeled. Groundwater elevation can be staged and horizontal and vertical drainage conditions can be specified.
Circular, rectangular or polygonal load shapes can be defined with uniform or variable load magnitudes, and flexible or rigid foundations. Loading can be staged and applied at any depth (e. g. to simulate piles or raft foundations). Excavations can be defined and loads applied within excavated areas. A special embankment designer allows you to easily define multi-stage layered embankments. Back analysis options allow you to determine the pre-load fill height or time required to achieve a given settlement.
Settlement, stress and pore pressure are computed throughout the 3-dimensional volume, and results can be contoured along any horizontal or vertical plane, or plotted along any line. Settlement deformation can be viewed in 3-dimensions, magnified by a user-defined scale factor. Data presentation is highly interactive, and contours and graphs are updated in real time as you change the data type, depth or location. Results can be exported to Excel with a single mouse click.
* Settle3D download link provides trial version of the software.
Similar Software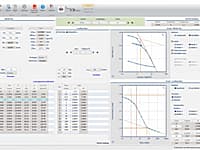 One-Dimensional Consolidation Test
SO-Consolidation is aimed at the evaluation of one-dimensional consolidation tests. In order to obtain coefficient of consolidation and secondary compression index, each loading step can be analyzed by two methods, logarithm and square root of time.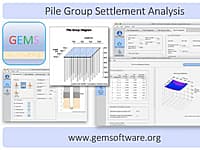 Pile Capacity, Design Load Estimation and Pile Group Settlement
The GEMS – Pile Group Settlement Analysis software uses modern analytical techniques based on the subsurface soil profile, pile dimensions and group geometry to estimate the pile group settlement.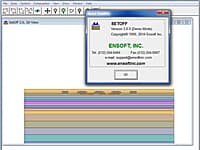 Analysis of Foundation Settlement
SETOFF analyzes foundation settlement of both, shallow and deep foundations, using commonly-accepted procedures.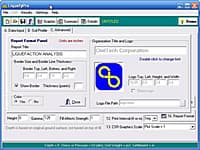 Settlement analysis by liquefaction
Software for liquefaction analysis, Software for settlement analysis by liquefaction: Liquefaction of saturated soils (silt, sand, and gravel) during earthquakes has caused severe damage to buildings, earth embankments, dams, and bridges.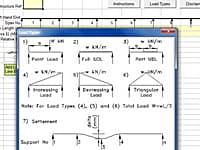 Analysis for Static Loads and Settlement at Supports
Calculates bending moments and shear forces for loads on a single span or continuous multi-span beam using the moment distribution method.
Comments & Reviews
Submit a review about Settle3D software with your social media profile