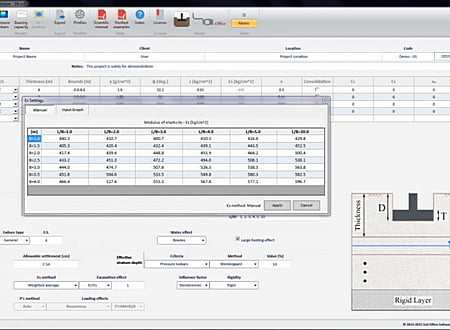 DOWNLOADS :
UserDownloads:

1657
Program Description
SO-Foundation calculates bearing capacity of shallow foundations considering both shear failure and settlement.
Hansen, Meyerhof, Vesic, Terzaghi and Eurocode methods are employed for the determination of shear failure. Elastic and consolidation settlements can be calculated using various options.
Features
Introduction of up to 20 soil layers.
Correlation of soil parameters.
User is informed about the common ranges regarding input parameters.
Pressure isobars are calculated and generated below footings.
Determination of bearing capacity of shallow footings (Spread, Continuous and Mat) with different dimensions considering both shear failure and settlement (Elastic and Consolidation).
Calculation of settlement corresponding to the allowable pressure.
Calculation of modulus of subgrade reaction.
Calculation and generation of modulus of subgrade reaction contour on the footing surface.
Exporting results to MS Excel format.
Presentation of calculation report with sufficient details.
Creation of profiles for the desired settings.
* SO-Foundation download link provides demo version of the software.
Similar Software
Bearing Capacity of Shallow Foundations
Dartis bearing capacity calculates bearing capacity of shallow foundations considering shear failure.
DynaN
Version:3.13 · Ensoft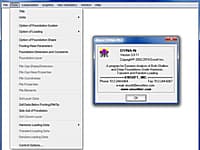 Dynamic Analysis of Shallow and Deep Foundations
DYNAN can be used for the dynamic analysis under transient and random loading in the time domain.
Peysanj
Version:5.2 · Novo Tech Software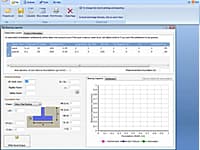 Peysanj is a series of geotechnical engineering modules such as bearing capacity and settlement, pressure-meter test, plate loading test, soil liquefaction analysis, etc bundled as single software.
SO-Log
Version:1.2 · Soil Office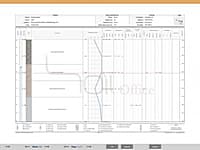 Geotechnical Engineering Boring Logs
SO-Log generates boring logs as a means to summarize and report several tests performed within a geotechnical engineering project.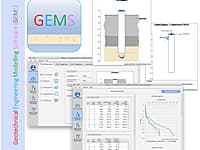 Pile Capacity Estimation, Axial and Lateral Load Analysis
The Comprehensive Pile Foundation Analysis (Land, Bridge & Waterfront Structures) software of GEMS provides feature rich & easy-to-use program modules for pile capacity estimation, axial and lateral load analysis.
Comments & Reviews
Submit a review about SO-Foundation software with your social media profile