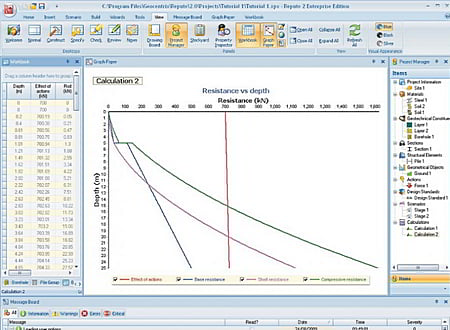 DOWNLOADS :
UserDownloads:

475
Program Description
Repute provides a rich set of tools for designing/analysing onshore piles, including various types of single pile, using current and historical design standards (such as Eurocode 7 & BS 8004) and pile groups under generalized 3-dimensional loading (using linear or non-linear soil models).
The Trial Edition of Repute allows you to try the program before you buy. The Trial Edition has some features disabled (e.g. saving and printing of projects) and others restricted (e.g. you can only specify one load case and up to two layers). The Trial Edition does, however, allow you to complete the step-by-step tutorials included in the program's Quick-Start Guide and on-line help.
Engineering capabilites
Ultimate Limit State (ULS)
Longitudinal ULS calculation
Undrained calculations
Drained calculations
Fleming's load vs displacement analysis
Various design standards, including Eurocode 7, BS 8004, and custom
National Annexes for UK and Ireland
Servicability Limit State (SLS)
Linear and non-linear continuum analysis via boundary element method (BEM)
BEM calculation engine based on PGroupN version 2, used under exclusive licence from Geomarc
BEM engine handles up to 350 piles with up to 50 elements per pile (total of 8000 degrees of freedom)
Caters for piles of varying lengths, diameters, rakes, and moduli
Full 3-dimensional loading (inc. torsion)
Various soil models including linear elastic, linear-elastic/perfectly-plastic, & hyperbolic
Handles up to 50 layers (homogeneous or Gibson profile within each layer)
Randolph's Analysis provides estimate of settlement for single piles
Fleming's load-displacement Analysis
Stockyard items
Project information: amendment, construction site, & party
Geotechnical constituents: borehole, ground water table, rigid & soil layers, SPT, & standing water table
Structural elements: augered, bored, H, & square piles, plus pile group
Geometric objects: observation point, ordnance datum, & plane ground
Actions: combination of actions, force, & moment
Algorithms/Design standards: see above
Scenarios: construction stage
Calculations: see above
Steels: Corus Advance 275 & 355, S235-450, & custom
Materials: chalk, clay, coarse silt, cohesive fill, custom cohesive & granular soils, granular fill, gravel, organic soil, river soil, rock, sand, & silt
Bearing piles: Corus UKBP range
Sections: circular, custom & rectangular
* Repute download link provides trial version of the software.
Similar Software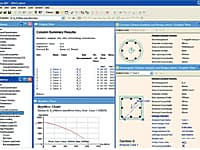 Analysing and Designing Reinforced Concrete Beams
Structural design software for analysing and designing reinforced concrete beams, slabs, columns and piles.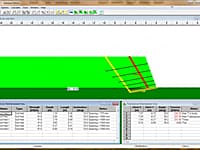 Designing Reinforced Slopes Using Reinforced Soil or Soil Nails
ReActiv is an interactive computer program for designing reinforced slopes in a wide variety of soil types, using reinforced soil or soil nails.
ReWaRD
Version:2.8.3 · Geocentrix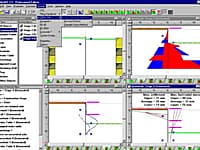 Embedded Retaining Wall Design
Designed by engineers for engineers, ReWaRD draws upon the technical expertise of Geocentrix to produce the most powerful and user friendly set of tools for retaining wall design.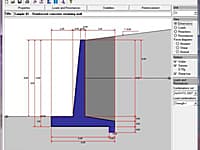 Designing a Concrete or Masonry Retaining Wall
RetainWall is a software mainly developed for the purpose of designing a concrete or masonry retaining wall.
Upres
Version:3.1 · CivilTech Software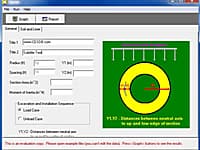 Designing Tunnels and Pipe Lining Using Dr. H. Einstein's Method
Upres is suitable for most elastic closed form models such as pipe and circular tunnel lines buried underground. Upres is for designing tunnels and pipe lining using Dr. H. Einstein's method
Comments & Reviews
Submit a review about Repute software with your social media profile