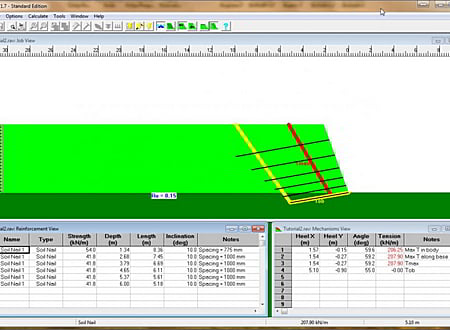 DOWNLOADS :
UserDownloads:

288
ReActiv is an interactive computer program for designing reinforced slopes in a wide variety of soil types, using reinforced soil or soil nails. ReActiv's user interface has been designed to make the program simple to use and quick to learn - without sacrificing the level of control over calculations that engineers demand.
Features
Implements Highways Agency's Design Note HA68/94
One-part, two-part, and infinite slopes
Parabolic, parallel, horizontal, and custom water regimes
Gravel, sand, silt, clay, fill, chalk, and custom soils
Uniform surcharge
Geotextile, geogrid, soil nails, and custom reinforcement
Soil classification system based on BS5930, DIN 18196, and ASTM D2487-1069
Database of over 250 different soil types
Automatically calculates ru
Full control over direct shear, bearing, and interface shearing factors
Reduce nail lengths by alternative design procedure
Apply reinforcement force to Wedge 1 or 2
User Manual including three tutorials
Five supplied examples
Spreadsheet-like display of calculated mechanisms and required reinforcement
Calculates out-of-balance force for individual mechanisms
Automatically calculates the Tmax and Tob mechanisms
* ReActiv download link provides trial version of the software.
Similar Software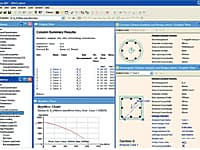 Analysing and Designing Reinforced Concrete Beams
Structural design software for analysing and designing reinforced concrete beams, slabs, columns and piles.
Calculations Of Beams And Reinforced Concrete Slab
This application can be used to make quick parameters calculations of beams and reinforced concrete slab not only in the office but also at the construction site.
Repute
Version:2.5.4 · Geocentrix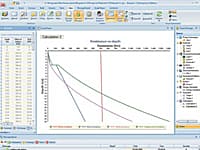 Designing & Analysing Onshore Piles
Repute provides a rich set of tools for designing/analysing onshore piles, including various types of single pile.
EBSTRA
Version:3 · Ebatech Engineering
Reinforced steel and concrete frames
EBSTRA helps you to create reinforced steel and concrete frames for vertical and horizontal loads. It will give displacements in inches, joint rotation in radians and moments.
ShortCol
Version:2014.1 · Yakov Polyakov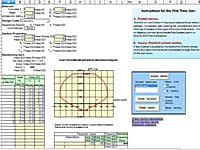 Investigation Of Reinforced Concrete Column Section
ShortCol computes ultimate strength of reinforced concrete column subjected to combined axial force and bending moment.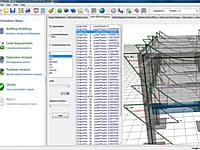 Seismic Assessment and Strengthening of Reinforced Concrete Structures
SeismoBuild is an innovative Finite Elements package for the seismic assessment and strengthening of reinforced concrete framed structures that is targeted to the design office.
Comments & Reviews
About ReActiv
No comments yet. Be the first to comment.
Submit a review using your Facebook ID