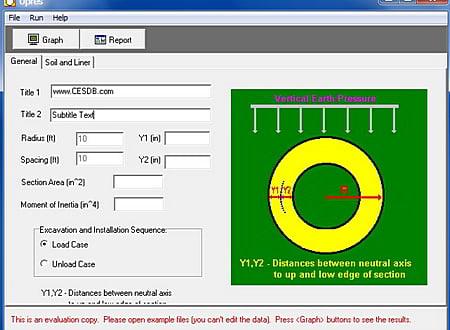 DOWNLOADS :
UserDownloads:

583
Program Description
Upres is for designing tunnels and pipe lining using Dr. H. Einstein's method ("Improved Design of Tunnel Supports, " prepared for the U. S. Department of Transportation, 1980). Tunnel can calculate the stress redistribution in soil, the moment, the thrust, and the deflection in pipe or tunnel. Full slip (friction between soil and structure) or no slip conditions are considered. Moment and thrust diagrams can be viewed and printed.
Upres is suitable for most elastic closed form models such as pipe and circular tunnel lines buried underground. The structural materials can be concrete, wood, shotcrete, brick, and steel. The structure can be built by segment panels, an I-beam and lagging system, or a continuous circular system. Even though the program is an elastic solution, the results match very well with a solution of Finite Element Analysis, which requires complicated inputs and calculations.
* Upres download link provides demo version of the software.
Similar Software
AllPile
Version:7.19 · CivilTech Software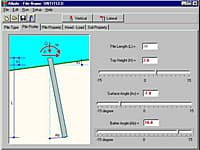 AllPile is a Windows-based analysis program that handles virtually all types of piles, including steel pipes, H-piles, pre-cast concrete piles, auger-cast piles, drilled shafts, timber piles, jetted piles, tapered piles, piers with bell, micropiles (minipiles), uplift anchors, uplift plate, and shallow foundations.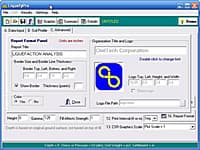 Settlement analysis by liquefaction
Software for liquefaction analysis, Software for settlement analysis by liquefaction: Liquefaction of saturated soils (silt, sand, and gravel) during earthquakes has caused severe damage to buildings, earth embankments, dams, and bridges.
SuperLog
Version:4.2 · CivilTech Software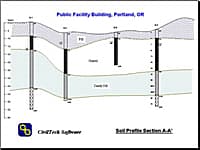 Boring Log and Test Pit Graphical Reports
SuperLog generates boring log and test pit graphical reports for field drilling and geotechnical investigations. It is a user-friendly, easy to learn, powerful, and flexible program, which will increase your productivity significantly.
Heave
Version:8 · CivilTech Software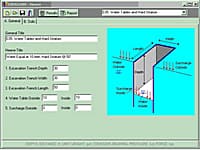 Determining The Stability of a Vertical Cut (Excavation) in Soft Soil
Heave determines the stability of a vertical cut excavation in soft soils. Multiple layers, different water tables, and surcharge loads are taken into account.
HCALC
Version:1.1 · Tahoe Design Software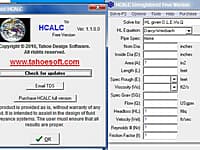 Pipe Flow Calculator and Unit Converter
HCALC solves for head loss, diameter, flow, pipe area, velocity, Reynolds number and friction factor using the Darcy-Weisbach, Hazen-Williams or Manning's equations.
Comments & Reviews
Submit a review about Upres software with your social media profile