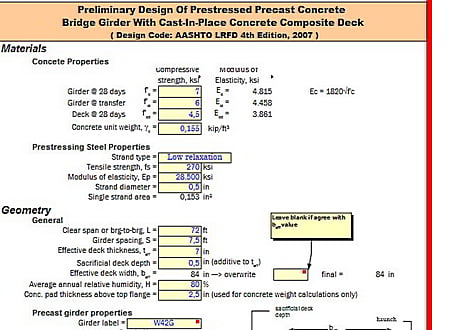 DOWNLOADS :
UserDownloads:

2605
Program Description
This spreadsheet performs stress analysis of a precast prestressed bridge girder at the prestress transfer and service stages. It sizes the girder and determines the amount of prestressing steel. The formulas and procedures used in the spreadsheet are accurate and comply with the 4th Edition of AASHTO LRFD; however, a full code check is required for bridge girder design beyond the scope of PSGSimple.
Capabilities:
girder properties calculator.
user-defined girder properties database.
simple span dead and live load moment calculations (may be overwritten by the user.
moving load distribution factor calculations.
permanent and temporary prestressing strands layout.
immediate and long-term prestressing losses calculations.
concrete stress calculations for two sections (midspan for service loads and strands harp point for prestress transfer stage).
* PSGSimple download link provides demo version of the software.
Similar Software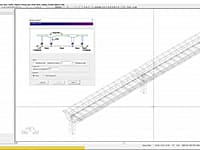 Prestressed Concrete Bridge Design
Practical analysis and design of a variety of prestressed concrete bridge structures complete with moving load generation, construction sequencing and international code support.
RMCalc
Version:2.2.2 · Michael McDonagh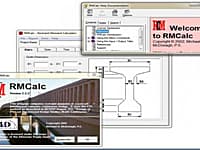 Restraint moments in precast prestressed concrete girder bridges
RMCalc is a Windows-based software program to compute restraint moments in precast prestressed concrete girder bridges constructed with continuous spans.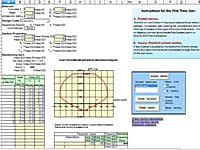 Investigation Of Reinforced Concrete Column Section
ShortCol computes ultimate strength of reinforced concrete column subjected to combined axial force and bending moment.
PGSuper
Version:6.0.0 · Washington State Department of Transportation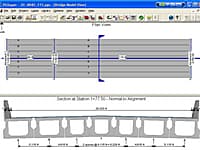 Prestressed Girder SUPERstructure design and analysis
PGSuper is a powerful open source software for design and analysis of precast-prestressed girder bridges.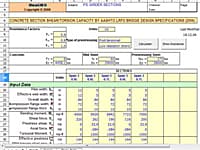 AASHTO LRFD Shear Capacity Of Concrete Section
LRFDShear Computes ultimate capacity of reinforced/prestressed concrete members subjected to combined action of shear, flexure, torsion and axial forces.
Comments & Reviews
Submit a review about PSGSimple software with your social media profile