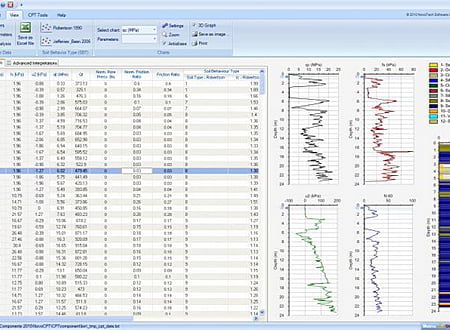 DOWNLOADS :
UserDownloads:

860
Program Description
NovoCPT is designed for processing CPT files and calculating soil parameters such as friction angle, relative density, unit weight, fines content, shear wave velocity, Gmax, clay sensitivity, OCR, undrained shear strength, soil behavior type (SBT).
# Analysis tools for:
Pile bearing capacity based on LCPC method
Soil liquefaction assessment (screenshot) including post-liquefaction lateral spreading and settlement based on Zhang and Robertson 2004
Settlement analysis consolidation / elastic
Bearing capacity analysis
# Plotting all soil parameters versus depth, including soil behaviour type (SBT) based on:
Robertson 1986 (12 zones)
Robertson 1990 (9 zones)
Jefferies and Been 2006
# Analysing the data and correlating more than 35 soil parameters from CPT data
# Automatically detecting drill-outs and marking them on the output charts
# Calculating consolidation settlement
# Elastic settlement analysis (Schmertmann method)
# Advanced reporting features including selection of charts for report
* NovoCPT download link provides trial version of the software.
Similar Software
NovoBPT
Version:2.0 · Novo Tech Software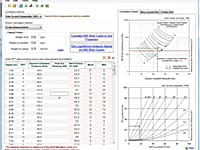 NovoBPT is designed for correcting raw BPT blow counts (Nb) and converting them to SPT blow counts (N60).
NovoSPT
Version:3.0 · Novo Tech Software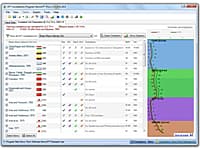 Standard Penetration Test Correlations
NovoSPT is a unique geotechnical software designed for correlating SPT blow counts (N) to various soil properties using 300 correlations.
EnCPT
Version:1.3 · Ensoft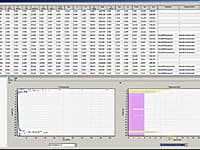 Import, Process, & Visualize Cone Penetration Test Data
Process raw CPT data, generating and exporting soil layering and properties to LPILE.
NovoLAB
Version:4.0 · Novo Tech Software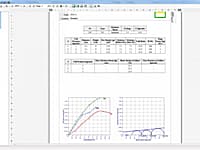 Soil Mechanics Log Drafting and Lab Test
NovoLAB is the most comprehensive geotechnical software for lab data management and borehole log drafting.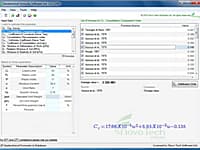 Geotechnical engineers can use this software for day-to-day analysis and calculations.
Comments & Reviews
Submit a review about NovoCPT software with your social media profile