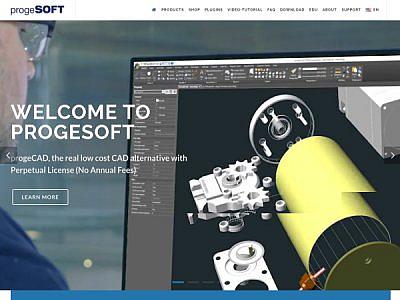 Powerful 2D and 3D design software low priced, useful for CAD field & concept sketch, electrical schematics, building construction, AEC architectural, civil, structural, mechanical and industrial engineering, MCAD mechanical
CESDb currently lists 3 software developed by ProgeCAD Srl, including ProgeCAD Architecture, ProgeCAD, iCADMac.
You can also visit developers official website http://progesoft.com for software support, product updates, licenses and other information.
Software by ProgeCAD Srl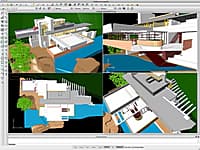 General Purpose 2D/3D DWG CAD for Mac
iCADMac is a 2D/3D CAD application for the MAC OS X using DWG and DXF native formats, representing a powerful, reliable, complete, easy to use and economic software.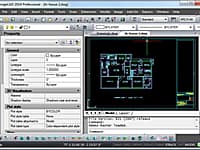 progeCAD is the low-cost CAD alternative which reliably edits DWG files from most versions of AutoCAD. progeCAD also uses toolbars, icons and commands similar to those used in Autodesk AutoCAD and AutoCAD LT.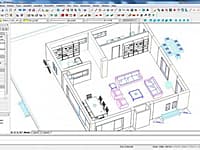 2D & 3D Architectural Design and Modeling
ProgeCAD Architecture is a 3D & 2D Architectural software using DWG as its native file format.
Similar Software From Other Developers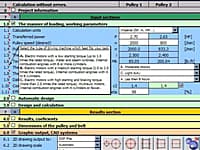 Mechanical, Industrial and Technical Calculations
MITCalc is the mechanical, industrial and technical calculations package. This professionally multi-language prepared package includes solutions for gearings, belt and chain drives, bearings, springs, beams, shafts, bolt joints and many others.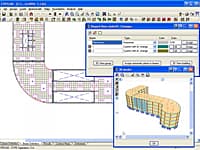 Architecture, Engineering and Construction
CYPECAD was brought about to carry out the analysis and design of reinforced concrete and steel structures, subject to horizontal and vertical forces, for houses, buildings and civil work projects.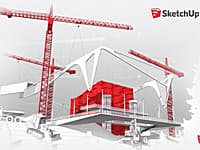 3D modeling for Architectural, Interior Design and Civil Engineering
SketchUp Pro is the most intuitive way to design, document and communicate your ideas in 3D.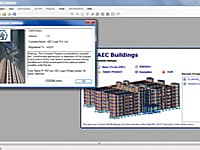 AEC Buildings is a project quantity estimation and 3d drawing tool to quickly prepare your designs, drawings, dimensioning and quantity estimation.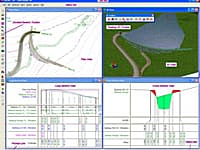 Surveying & Engineering Field & Office
LISCAD is a portfolio of integrated Land Surveying and Civil Engineering software modules.