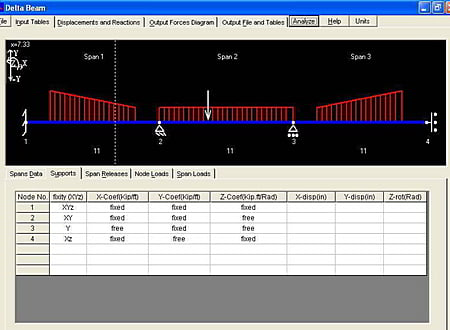 DOWNLOADS :
UserDownloads:

1414
Program Description
Delta Beam is a continuous beam structural analysis software. It includes a full complement of features that makes it suitable for any job from a small beam to very complex beam structures. Both students and professional engineers can use it with ease and confidence.
Delta Beam has been developed to make the definition, solution and modification of 2D continuous beam problem data as fast and easy as possible. Analysis, up to and including calculation of maximum deflections and shear and moment, may be done on continuous beams constructed of any material or combination of materials. A complete steel sections database is included with the software.
* Delta Beam download link provides demo version of the software.
Similar Software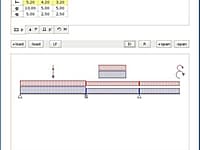 Member Forces and Support Reactions of a Continuous Beam
This is a small engineering tool that calculates member forces and support reactions of a continuous beam. It is based on CBA. m for matlab/octave by Colin Caprani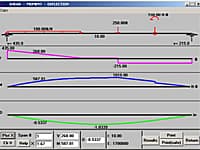 Continuous beam analysis program
An easy to use continuous beam analysis program for the Microsoft Windows platform.
CBeam
Version:6.1 · Mcal Software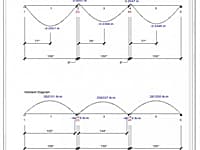 C-beam is a continuous beam software package that allows the user to solve statically indeterminate structures.
GoBeam
Version:2019 · Yakov Polyakov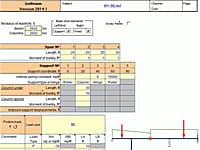 Continuous Beam Analysis for Excel
The easiest and most straight forward continuous beam analysis program available.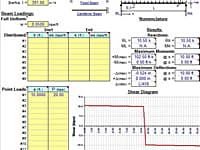 Single-Span & Continuous-Span Beam Analysis
BEAMANAL is a MS-Excel spreadsheet workbook for the analysis of single-span beams (simple, propped, fixed, or cantilever) and continuous beams of up to 5 spans.
Comments & Reviews
Submit a review about Delta Beam software with your social media profile