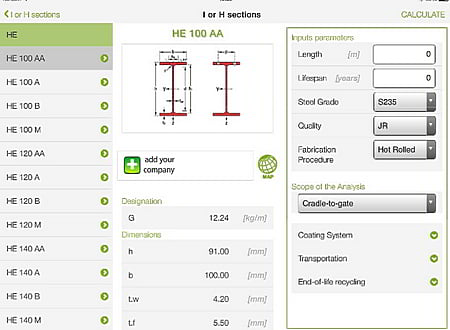 DOWNLOADS :
UserDownloads:

62
Buildings LCA
Description
Buildings LCA is a simplified tool that let mobile/tablet users in Android/Apple devices to have an easy-friendly lifecycle calculation. The aim of the Buildings LCA application is to perform simplified Life Cycle Analysis (LCA) at the product level and at the building level, according EN 15804:2012 and EN 15978:2011. Moreover, the analysis is performed taking into account the modular concept of EN15804:2012.
The application enables three different scopes for the LCA: (i) a cradle-to-gate analysis; (ii) a cradle-to-gate analysis plus end-of-life recycling and (iii) a cradle-to-grave analysis plus end-of-life recycling.
* Buildings LCA download link provides freeware version of the software for Android and IOS.
Similar Software
AMECO
Version:3.02 · ArcelorMittal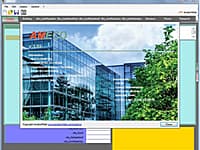 Life Cycle Assessment of Composite Structures of Buildings or Bridges
The purpose of AMECO software is to assess the life cycle of composite structures of buildings or bridges, evaluating the environmental footprint, in particular the associated energy consumption and greenhouse gas emissions.
spFrame
Version:1.50 · StructurePoint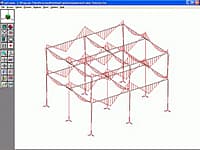 Analysis Package For 2D and 3D Buildings And Structures
spFrame, formerly pcaFrame, is a feature-rich structural analysis program for two- and three-dimensional structures subject to static loads.
ACUDO
Version:1.3 · CTICM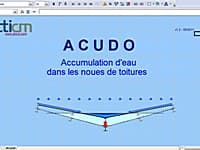 Accumulation of Water in Buildings Roofs
ACUDO is an Excel application which examines the effect of water accumulation phenomenon in a building roofs.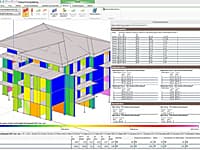 Structural Analysis and Design of Timber Structures
Timber Tech Buildings is a structural design software for analysis of timber shear walls structures realized using both CLT and platform frame systems born at University of Trento and developed by TimberTech.
AmQuake
Version:3.9 · Cervenka Consulting Ltd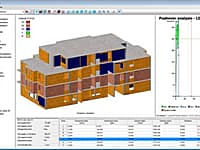 Design safe masonry buildings in seismic regions
The program will help engineers to design safe masonry buildings in the seismic regions of Europe.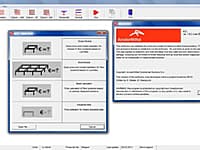 Price and Weight Estimations of Steel Framed Buildings
Software ACE provides quick prices and weight estimations of steel framed buildings based on I-profiles.
Comments & Reviews
About Buildings LCA
No comments yet. Be the first to comment.
Submit a review using your Facebook ID