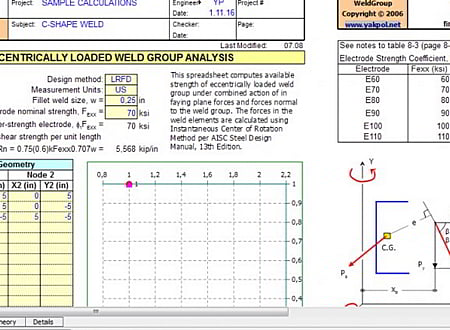 Last Update :
11 December 2011
Downloads :
UserDownloads:

125
WeldGroup computes available strength of eccentrically loaded weld group under combined action of in faying plane forces and forces normal to the weld group. The forces in the weld elements are calculated using Instantaneous Center of Rotation Method per AISC Steel Design Manual, 13th Edition. Spreadsheet provides design summary, detailed results, and fundamental theory and formulas.
Capabilities:
irregular weld patterns
LRFD and elastic methods by AISC Manual 13th Edition
allows multiple in-plane and normal to faying plane forces
SI and US units
Similar Software
WELDGRP
Version:2.3 · Alex Tomanovich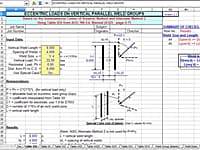 Weld Group Analysis per AISC 9th Ed.
WELDGRP is a spreadsheet program written in MS-Excel for the purpose of analysis of weld groups using either the ultimate strength method or the elastic method.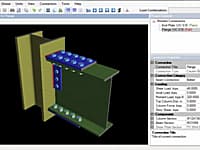 RISAConnection is a useful program designed to assist engineers in finishing steel structures by creating welds and connections between the elements.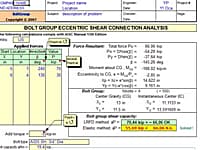 Eccentrically Loaded Bolt Group Shear Capacity
BoltGroup computes shear capacity of an eccentrically loaded bolted connection using LRFD instantaneous center of rotation method.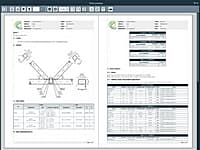 Verify the connection joints of hollow structural sections
The program can verify the connection joints of hollow structural sections, circular, square and rectangular.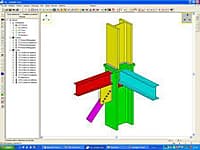 Steel Connections Design and Check
C. S. E. , Connection Study Environment, is a Windows software program completely devoted to the design, study and check of steel structures joints.   The C. S. E.
Comments & Reviews
About WeldGroup
No comments yet. Be the first to comment.
Submit a review using your Facebook ID