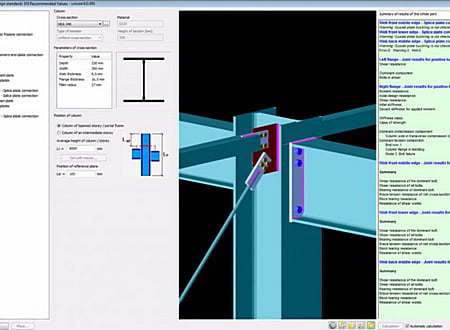 Last Update :
3 December 2014
Downloads :
UserDownloads:

359
csJoint connection design software can be run as a stand-alone application and proved to be an efficient tool for structural connection design.
Main features:
Easy to use graphical user interface
Huge range of connection types
Automatic calculation - no need to press recalculate after any change
Bolt layout suggestion
Automatic weld size optimalization
User configuration file for connection customization and quick definition
Poweful documentation
Export to Tekla Structures
A great range of different joint types can be created easily applying several special connection elements, the design tools covers practically the whole joint standard Eurocode 3 Part 1-8.
A joint can be defined alone or based on the global model by the automatic joint identification tool. A prepared joint can be placed several parts of the global model to make the joint integral part of it. A placed joint is always automatically rechecked based on the current analysis results, and the connection stiffness is also updated modifying the global model consequently.
Similar Software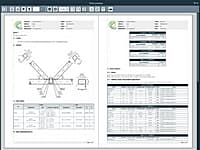 Verify the connection joints of hollow structural sections
The program can verify the connection joints of hollow structural sections, circular, square and rectangular.
ConSteel
Version:8.0 · ConSteel Solutions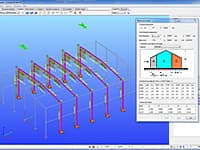 Structural Analysis For Constructions Of Steel
ConSteel provides a structural analysis software for the design office mainly involved in constructions of steel and composite structures.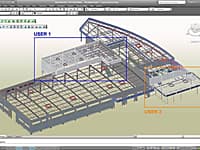 3D Modelling Software for Steel Detailing
Advance Steel is specifically designed for structural engineers and steel detailers who require professional and easy-to-use BIM structural steel detailing software that automates the production of drawings, BOMs and NC files.
FRAME
Version:1.1 · Alex Tomanovich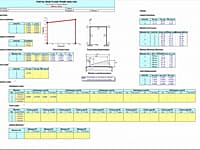 Portal and Gable Rigid Plane Frame Analysis
FRAME is a spreadsheet program written in MS-Excel for the purpose of plane frame analysis of portal and gable rigid plane frames subjected to various types of loading.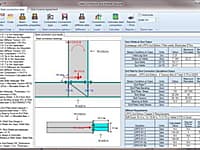 Design And Evaluate Steel Connections
Steel-Connect is a user friendly affordable software steel connection design aid for the typical structural engineer. Typical steel connections can be designed in less time using the autodesign feature or user specified steel connections can be investigated.
Comments & Reviews
About csJoint
No comments yet. Be the first to comment.
Submit a review using your Facebook ID