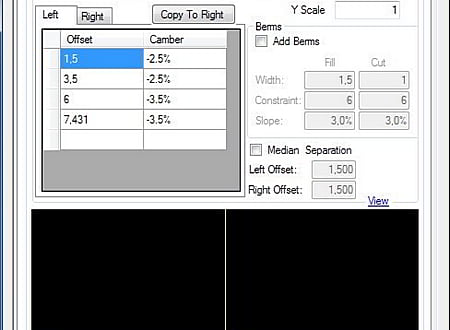 Last Update :
7 April 2015
Downloads :
UserDownloads:

356
For grading and excavation contractors and clients who need cut and fill volume quantity information, is an earthwork program that provides a solution for traditional cross section project work.
AEC CutFill is a powerful and flexible earthwork cut and fill calculation software program. AEC CutFill can be used to determine volumetric quantities by the Average End Area Method. AEC CutFill calculates quantities for nearly any earthwork application, including roadways, runways, ditches, borrow pits, site preparation, building excavations, parking lots, retaining walls, mining applications, land developments, and more.
AEC CutFill takes your cross-section data for both existing and proposed ground levels and calculates the volume of earth to be removed and added. Cross sections are plotted and profiles are plotted in DXF File format and station and total quantities are calculated.
Similar Software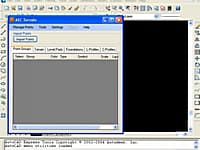 Create Digital Elevation Model from AutoCAD
AEC Terrain is designed to simplify terrain management and 3D-modeling.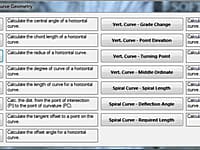 Performs civil engineering calculations for traffic/road geometry, surveying/earthwork, pavement, concrete floors and unit conversions.
Aprop
Version:2.2 · Mcal Software
Section properties of single entities, multiple shapes, built-up composites
Aprop utilizes an Integration by Area method that allows the user to determine section properties of single entities, assemblies of multiple shapes, and/or built-up composites.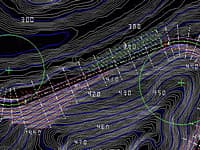 Roads, Open Mining, Garbage Dumps, Earth Displacement
The software ALE Advanced Land Editor is used by civil engineers, geologist and surveyors to perform the detail design of roads, open-pit mining, dams, garbage dumps, land rehabilitation, civil general design and so on.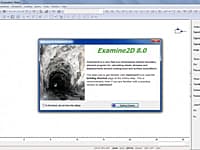 2D Stress Analysis for Underground Excavations
Examine2D is a 2-dimensional plane strain indirect boundary element program for the elastic stress analysis of underground excavations.
Comments & Reviews
About AEC CutFill
No comments yet. Be the first to comment.
Submit a review using your Facebook ID