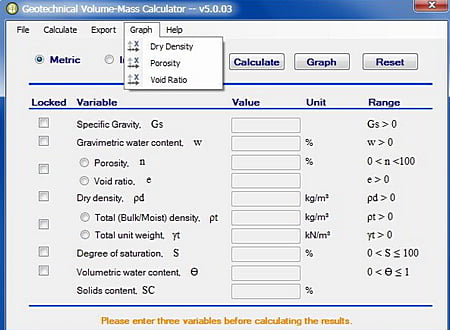 SOFTWARE :
Geotechnical Volume-Mass Calculator
DOWNLOADS :
UserDownloads:

213
Geotechnical Volume-Mass Calculator
Description
Geotechnical Volume-Mass Calculator, GVMC is one of the SoilVision Systems Ltd's tools. It provides the user the ability to calculate all of the basic volume-mass (VM) properties when three VM properties are known and to graph the VM relationships of the soil. The foundation of the calculator is the definitions and the equations describing the VM properties of an unsaturated soil.
* Geotechnical Volume-Mass Calculator download link provides freeware version of the software.
Similar Software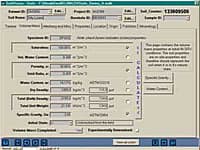 Database System for Saturated / Unsaturated Soil Properties
SoilVision is a knowledgebase database system for saturated, unsaturated soil properties from sources all over the world.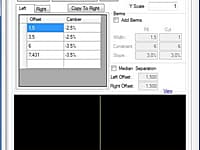 Earthwork Volume/Quantity Calculating
AEC CutFill is a powerful and flexible earthwork cut and fill calculation software program.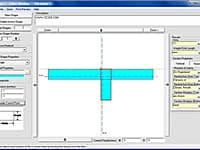 Section properties for composite beams
CBeam 2. 0 is a windows application that calculates section properties for composite beams.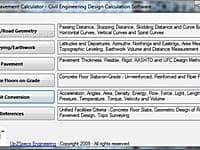 Stand alone software version of the pavement design portion of the CE CALC website.   Runs on the Windows . NET platform.   Performs civil engineering calculations for traffic/road geometry, surveying/earthwork, pavement, concrete floors and unit c
Bar Schedule
Version:2.11 · David Childs ·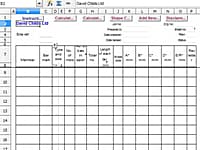 Calculate Bar Lengths For Reinforcement Scheduled In Accordance With Bs 8666:2005
Calculates bar lengths for standard bar shapes and produces summaries of lengths and weights for bar types and diameters.
GEO5
Version:19 · Fine Ltd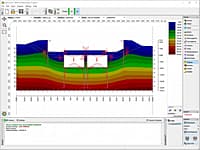 GEO5 is a suite of programs for geotechnical analysis. The software package includes individual programs that are closely linked to each other and run in the same environment.
Comments & Reviews
About Geotechnical Volume-Mass Calculator
No comments yet. Be the first to comment.
Submit a review using your Facebook ID