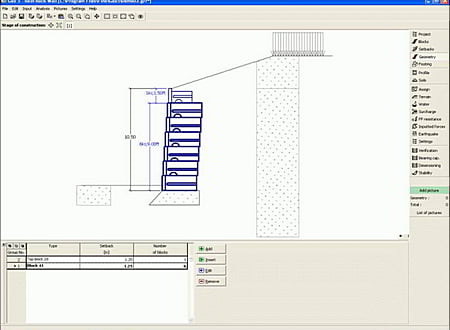 DOWNLOADS :
UserDownloads:

1500
Program Description
The program Redi Rock wall is used to design and check a retaining walls made from blocks produced by Redi-Rock, Inc (USA). The program is developed as a part of GEO5 software and includes freeware versions of programs Slope Stability and Spread Footing.
Main features
Internal stability analysis (overturning, translation, load-bearing capacity of foundation soil)
Database of blocks and setbacks produced by Redi-Rock Inc.
Analysis according to NCMA guide including hinge-height concept
Analysis according to Load Resistance Factor Design (LRFD)
Analysis according to the theory of limit states and safety factor
Generally layered soil environment
Arbitrary number of surcharges applied to structures (strip, trapezoidal, concentrated load)
Arbitrary number of inserted forces (anchors, safety fences, etc. )
Modelling of water in front of and behind structures, modeling of artesian water
General shape of terrain behind the structure
Berms in front of the structure
Various types of pressures in front of the structure (at rest, passive, reduced passive)
Analysis of earth pressures in effective and total parameters
Earthquake effects (Mononobe-Okabe, Arrango)
Supports mesh overhangs with anchorage
Multiple construction stages
Verification of global stability of a wall using program Slope Stability
Analysis of bearing capacity of foundation soil in program Spread Footing
* Redi Rock Wall download link provides freeware version of the software.
Similar Software
Frew
Version:19.4 · Oasys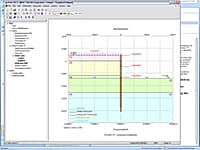 Embedded Retaining Wall Analysis
Frew enables engineers to define and solve even the most complex embedded retaining wall design problems quickly.
ReWaRD
Version:2.8.3 · Geocentrix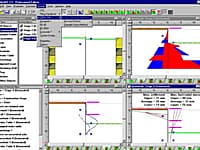 Embedded Retaining Wall Design
Designed by engineers for engineers, ReWaRD draws upon the technical expertise of Geocentrix to produce the most powerful and user friendly set of tools for retaining wall design.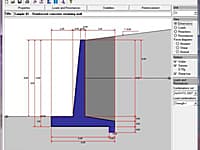 Designing a Concrete or Masonry Retaining Wall
RetainWall is a software mainly developed for the purpose of designing a concrete or masonry retaining wall.
RetWall
Version:3.0 · Nestor Aldo Fernandez Lopez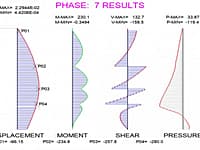 Non-Linear Retaining Wall Calculation
Non-linear retainig wall calculation program by means of elastoplastic springs, anchors, overloads and excavation stages.
SRWall
Version:4.05 · National Concrete Masonry Association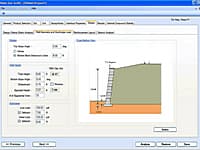 Segmental Retaining Wall Design
SRWall is design software for Segmental Retaining Walls.
Comments & Reviews
Submit a review about Redi Rock Wall software with your social media profile