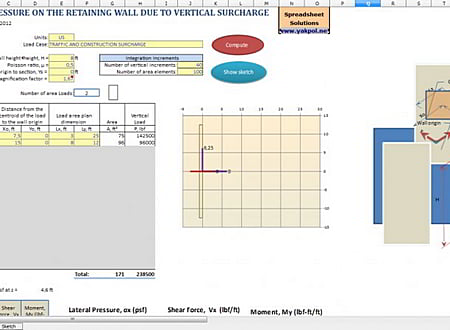 SOFTWARE :
Surcharge Earth Pressure
DOWNLOADS :
UserDownloads:

2822
Program Description
This spreadsheet computes lateral pressure against retaining wall due to vertical surcharge loads.
The VBA routine replaces area load with a group of closely spaced point loads. The stresses due to individual point loads are calculated using theory of elasticity equations developed by Boussinesq and then integrated. Subsequently, the spreadsheet calculates shear force and bending moment diagrams.
* Surcharge Earth Pressure download link provides freeware version of the software.
Similar Software
LateralK
Version:4.0 · Novo Tech Software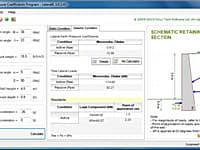 LateralK is a simple software for calculating lateral earth pressure coefficients and forces behind retaining walls in static and earthquake condition based on Rankine/ Coulumb formulas and also Mononobe/ Okabe methods.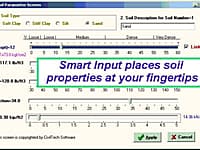 Shoring, EarthPres, Surcharge, and Heave
Shoring Suite is a software package that contains 4 Modules: Shoring, EarthPres, Surcharge, and Heave. These modules are sophisticated design and analysis tools developed by experienced engineers and professors.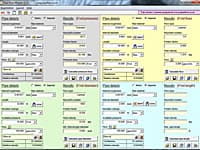 Flow & Pressure Calcs on Single Pipes
Pipe Flow Wizard is able to perform four different flow and pressure drop calculations on a single pipe depending on the known information.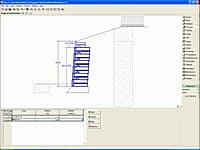 The program Redi Rock wall is used to design and check a retaining walls made from blocks produced by Redi-Rock, Inc (USA).
DeepEX
Version:2021 · Deep Excavation LLC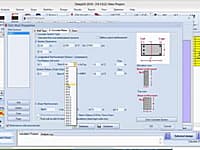 Design of Embedded Earth Retaining Walls
DeepXcav is a software program for the design of embedded earth retaining walls with limit-equilibrium and advanced non linear elastoplastic analysis methods. DeepXcav offers a one-stop complete geotechnical and structural solution for deep excavation.
Comments & Reviews
Submit a review about Surcharge Earth Pressure software with your social media profile