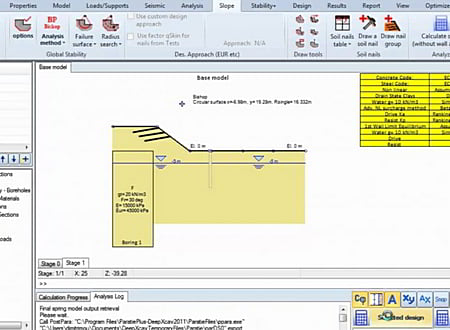 DOWNLOADS :
UserDownloads:

486
Program Description
Snail Plus is our soil nail analysis software. While soil nailing is also available in our DeepXcav software program, SnailPlus was created to bring all the necessary capabilities into one package. The software follows the FHWA methodology for the design of soil nail walls, in an interactive environment built on the DeepEX basic layout. This means that you can include all intermediate construction stages for your soil nail wall, include 3D loads, all in an interactive environment. Last, SnailPlus is the only software that produces a full printable report of all design calculations.
SnailPlus - Soil nail software capabilities
Interactive environment
Automatic failure
search methods
Full list of calculations and equations
Include all stages
Circular failure search
FHWA design standards
Model wizard
Circular+Active and Passive wedge analysis
Two stage facing available
Include all design sections of the excavation into one file
Block type analysis
Shotcrete facing analysis
Groundwater and flownet modeling
User defined failure surface analysis
Head plate checks
3D loads and other surcharge effects
Morgenstern Price, Spencer, Bishop analysis methods.
Export reports to PDF and Word.
* SnailPlus download link provides trial version of the software.
Similar Software
DeepFND
Version:2017 · Deep Excavation LLC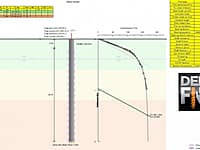 Deep Foundation and Pile Design
DeepFND is a powerful interactive software for deep foundation and pile design. Axial, lateral, settlement, structural and geotechnical analysis options.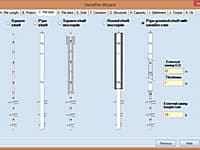 HelixPile is a user friendly, modern and powerful software program for the design of helical piles.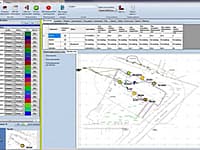 Sloped Inclinometers Monitoring
SiteMaster is a modern and powerful software program for processing and presenting inclinometer readings.
DeepEX
Version:2021 · Deep Excavation LLC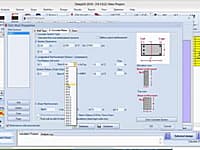 Design of Embedded Earth Retaining Walls
DeepXcav is a software program for the design of embedded earth retaining walls with limit-equilibrium and advanced non linear elastoplastic analysis methods. DeepXcav offers a one-stop complete geotechnical and structural solution for deep excavation.
Trench
Version:2019 · Deep Excavation LLC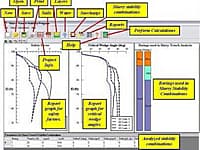 Evaluate The Stability Of Bentonite Slurry Trenches And Panels
Trench is a user friendly, affordable, and versatile software program that evaluates the stability of slurry supported trenches and panels for 2D and 3D analyses.
Comments & Reviews
Submit a review about SnailPlus software with your social media profile