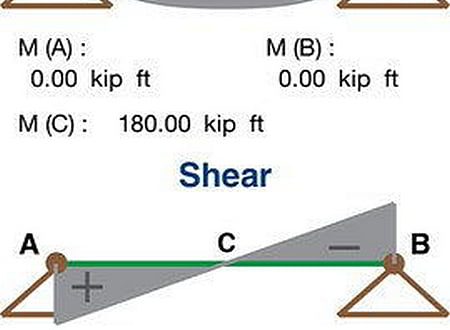 DOWNLOADS :
UserDownloads:

468
Statics is a "must have" mobile software for every engineer (in particular civil or building), architect, Statics and Building science student.
In fact it's a fast standard beam solver (currently supported, cantilever, inclined, arches, fixed - fixed and fixed supported beams loaded with forces, moments and distributed loads) that calculates moments, shears, axial forces, rotations and lowerings by simply inserting input parameters (many of them are also suggested by the program itself, like Young's modulus or material's weight). It's also possible calculate the area moment of inertia for rectangular sections.
The program also has a list of all standard equations used to solve the beams, so you can easily know what is the general equation for every case.
* This app is designed for both iPhone and iPad.
* Statics download link provides trial version of the software.
Similar Software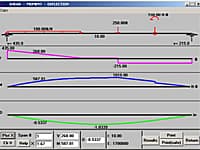 Continuous beam analysis program
An easy to use continuous beam analysis program for the Microsoft Windows platform.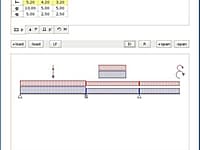 Member Forces and Support Reactions of a Continuous Beam
This is a small engineering tool that calculates member forces and support reactions of a continuous beam. It is based on CBA. m for matlab/octave by Colin Caprani
Delta Beam
Version:1.0 · Delta Structural Software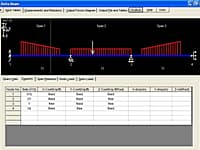 Continuous Beam Structural Analysis
Delta Beam is a continuous beam structural analysis software. It includes a full complement of features that makes it suitable for any job from a small beam to very complex beam structures.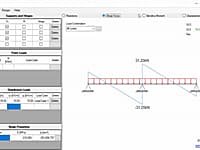 Determine sectional forces and design statically indeterminate beams using PolyBeam, a simple beam calculator.
CBeam
Version:R5 · Mcal Software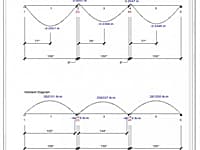 C-beam is a continuous beam software package that allows the user to solve statically indeterminate structures.
BAP
Version:3.4 · Juntunen Bridge Systems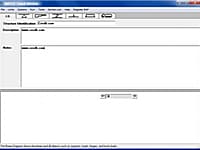 BAP is a continuous beam analysis program that solves for reactions, shear, moment, deflection, and rotation at points along the length of the beam.
Comments & Reviews
About Statics
No comments yet. Be the first to comment.
Submit a review using your Facebook ID