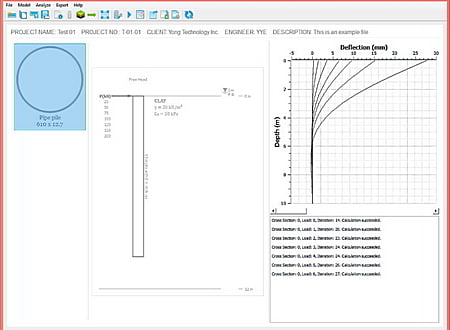 DOWNLOADS :
UserDownloads:

1977
PyPile is a free lateral pile analysis software program based on p-y curves. Pile deflection, bending moment and shear force will be analyzed with different load cases.
PyPile comes with common pile cross sections and custom cross section. Typical soft clay, stiff clay, sand p-y curves (Barry J. Heyer and Lymon C. Reese) and custom p-y curve are included. Free or fixed pile-head boundary conditions are available to users.
Features:
Built-in typical soft clay, stiff clay, sand p-y curves.
Custom p-y curves, defined by JavaScript or piecewise lines.
Multi-layered soil considered.
P multiplier to reduce p value in p-y curves.
Common pile cross sections and custom cross sections.
Pile EI Multiplier to increase or reduce pile bending stiffness.
Free and fixed pile head boundary conditions.
Lateral force and pile head moment combinations.
Results (deflection, moment, shear force, rotation angle) output as excel xlsx file.
Soil profile graph ready to be exported and used in report.
* PyPile download link provides freeware version of the software.
Similar Software
PileLink
Version:1.1.1 · Yong Technology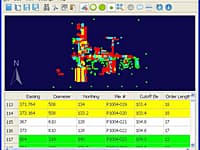 Pile Foundation Data Management Program
PileLink is a pile data management program, which encourages a standard approach to manage pile data and exchange data between project management, pile installation and pile monitoring companies.
Frost1D
Version:0.2.3 · Yong Technology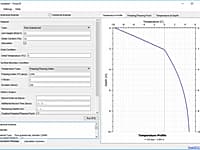 Ground Frost Penetration Analysis
Frost1D is a one dimensional ground frost penetration analysis program.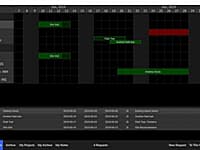 Resource and Project Scheduling
ScheduleBoard is a resource and project scheduling software program. It is designed to let multiple users in a company request and assign resources for different projects.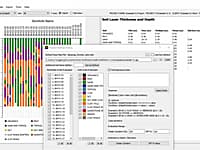 Analyze Gint Geotechnical Borehole Logs
SoilStats provides an intuitive way to analyze gINT geotechnical borehole logs.
GeoRose
Version:0.5.1 · Yong Technology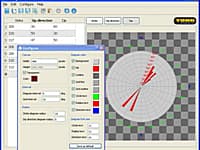 Plot Structural Geology Rose Diagram & Polar Area Diagram
GeoRose is a program plotting rose diagram used in structural geology area.
PILEGRP
Version:3.6 · Alex Tomanovich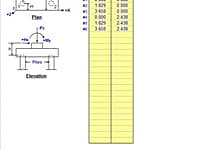 Pile Group Analysis for a Rigid Pile Cap/Mat
PILEGRP is a spreadsheet program written in MS-Excel for the purpose of analysis of pile groups with rigid caps using the elastic method.
Comments & Reviews
About PyPile
Submit a review using your Facebook ID