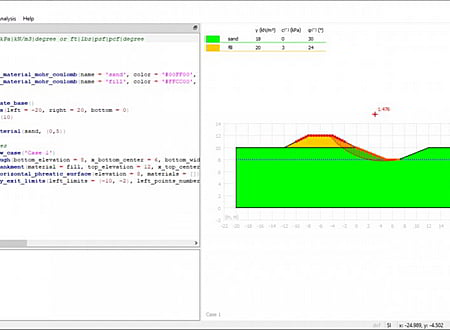 DOWNLOADS :
UserDownloads:

414
Program Description
LEMSlope is a slope stability analysis program using traditional limit equilibrium method. It takes advantage of the strength of Python script language and sets up the analysis model parametrically.
One of the main objectives of creating LEMSlope is to simplify the model geometry setup and reduce slope analysis time. Typical analysis methods, including Morgenstern-Price method, Spencer method, Bishop method, Janbu method, Ordinary method, and general limit equilibrium method, are implemented in the program. Concentrated loads, distributed loads, seismic load, polyline and spline water levels can be assigned to the analysis model. Additional pore pressures are able to be generated with ru and b-bar.
* LEMSlope download link provides freeware version of the software.
Similar Software
Slide
Version:9.0 · Rocscience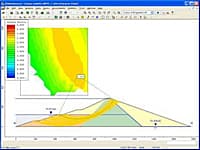 2D Limit Equilibrium Slope Stability Analysis
Slide is the most comprehensive slope stability analysis software available, complete with finite element groundwater seepage analysis, rapid drawdown, sensitivity and probabilistic analysis and support design.
Slide3
Version:3.0 · Rocscience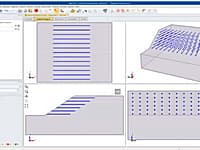 3D Limit Equilibrium Analysis of Slope Stability
Slide3 is a powerful, user-friendly, 3D limit equilibrium slope stability analysis program for all types of soil and rock slopes, embankments, earth dams, and retaining walls.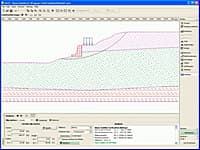 Two-Dimensional Slope Stability Analysis
Slope is feature rich and will aid in the assessment of slopes and the design of engineering solutions for slope stability problems
PyPile
Version:0.8.6 · Yong Technology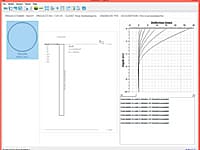 PyPile is a free lateral pile analysis software program based on p-y curves. Pile deflection, bending moment and shear force will be analyzed with different load cases.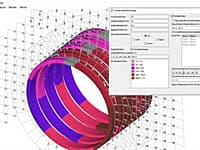 Segmental Tunnel Lining Analysis
BSTunnelLining can be used to analyze multi-ring segmental tunnel lining under arbitrary distributed and concentrated loadings.
Comments & Reviews
Submit a review about LEMSlope software with your social media profile