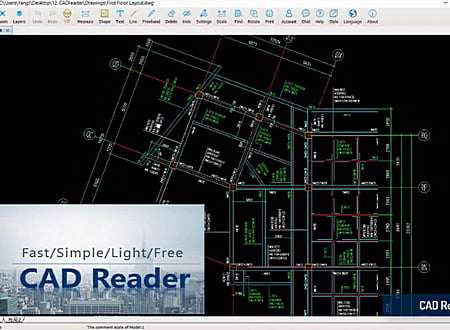 SOFTWARE :
Glodon CAD Reader
PLATFORM :
Windows / Android
DOWNLOADS :
UserDownloads:

177
Program Description
As a CAD drawing viewer developed by Glodon Company Limited, CAD Reader is one of the fastest, most lightweight and powerful CAD drawing viewers. With CAD Reader on your smartphone, computer, or tablet, you can view, measure and annotate your dwg/dxf drawings at anytime, anywhere.
Basic functions:
Layer management, length and area measurement, coordinate and scale setting, comments, search and find, print, etc.
All the basic functions are free to use.
VIP functions:
Layer Management: Hide/Unhide all or specific layers as you need.
Extract texts/table: To extract the texts to the clipboard and extract tables from the drawing to the Excel.
Measurement: To measure the length and area of arc, polyline and circle. Able to show section lengths and get perpendicular distance
Comment: To modify the comment properties, manage the external reference, and draw a straight line.
Drawing settings: To show the original drawing in grey, convert dwg file version, and partially export drawing.
Quantity Survey: To identify and count the target entities, then view and quickly position the entities.
Text: To add multiline text, modify, move and duplicate your text.
Find: To find the content in a specific area of the drawing and export the results to excel.
Export & Import: To export or import drawings with comments.
* Glodon CAD Reader download link provides freeware version of the software for Windows and Android.
Similar Software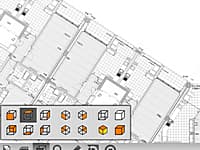 ETOOLBOX Free CAD Viewer is a mobile CAD application (*. dwg) viewer of the CMS IntelliCAD® CAD Software or any CAD software able to create *. dwg, *. dxf and *. dwf files.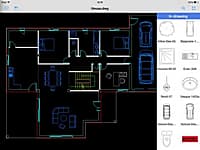 CAD editor and viewer (formerly ZWCAD Touch)
ZWCAD Touch is the 1st CAD (Computer-Aided Design) application that integrates 3rd-party Cloud Storage Service (like Dropbox and SkyDrive) internally.
AutoCAD
Version:2021 · Autodesk Inc.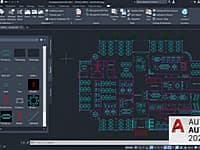 CAD Design, Drafting, Modeling, Drawing and Engineering
AutoCAD is a commercial software application for 2D and 3D computer-aided design, drafting, modeling, drawing, and engineering.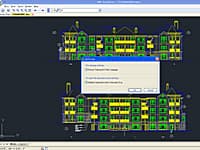 A light CAD viewer for fast, precisely and conveniently opening CAD files.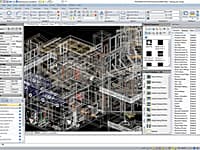 CMS IntelliCAD Compatible CAD Software is the intelligent and affordable full-featured choice for engineers, architects and consultants, or anyone who communicates using CAD drawings.
Comments & Reviews
Submit a review about Glodon CAD Reader software with your social media profile