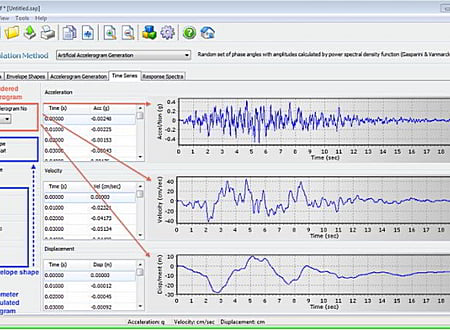 Last Update :
20 June 2013
Downloads :
UserDownloads:

559
SeismoArtif is an application capable of generating artificial earthquake accelerograms matched to a specific target response spectrum using different calculation methods and varied assumptions. It is noted that the use of real accelerograms and spectrum matching techniques (see SeismoMatch), together with records selection tools, tends to be recommended for the derivation of suits of records for use in nonlinear dynamic analysis of structures. However, in those cases where access to real accelerograms is, for whatever reason, challenging or innapropriate, then a tool such as SeismoArtif will be of pertinence and uselfuness
This software can be used to generate suites of accelerograms for nonlinear dynamic analysis of new or existing structures. The program is capable of reading accelerograms and spectra saved in different text file formats. This collection of ground motion records and spectra is then used in the simulation phase for the definition of target spectrum or envelope shapes.
Currently, the target spectrum can be created by following Eurocode 8 rules, by computing the spectrum of a specific accelerogram or by simply loading a user-defined spectrum. With both the target spectrum and the envelope type defined, an artificial accelerogram is generated and a comparison between its response spectrum and the target spectrum is given including the mean error in percentage, coefficient of variation, and PGA of the accelerogram.
Finally, due to its full integration with the Windows environment, SeismoArtif allows for numerical and graphical results to be copied to any Windows application (e. g. MS Excel, MS Word, etc. ), noting that the characteristics of the plots can be fully customised from within the program itself.
Similar Software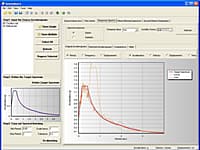 Adjusting earthquake accelerograms
SeismoMatch is an application capable of adjusting earthquake accelerograms to match a specific target response spectrum, using the wavelets algorithm proposed by Abrahamson [1992] and Hancock et al.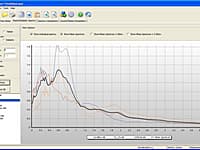 Library of ground motion records
SeismoSpect constitutes a simple and efficient platform that allows to create a personal library of ground motion records and save them all in a single file making it easy to handle and share large numbers of records.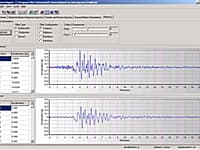 Processing of strong-motion data
SeismoSignal constitutes an easy and efficient way to process strong-motion data, featuring a user-friendly visual interface and being capable of deriving a number of strong-motion parameters often required by engineer seismologists and earthquake enginee
PERFORM-3D
Version:5 · Computers and Structures Inc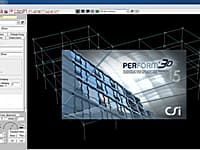 Nonlinear Analysis and Performance Assesment for 3-D Structures
PERFORM-3D is a general tool for implementing displacement-based design, analysis and performance assesment for 3-d structures.
SAP2000
Version:17 · Computers and Structures Inc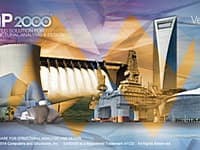 Structural Analysis and Design
From its 3D object based graphical modeling environment to the wide variety of analysis and design options completely integrated across one powerful user interface, SAP2000 has proven to be the most integrated, productive and practical general purpose structural program on the market today.
Comments & Reviews
About SeismoArtif
No comments yet. Be the first to comment.
Submit a review using your Facebook ID