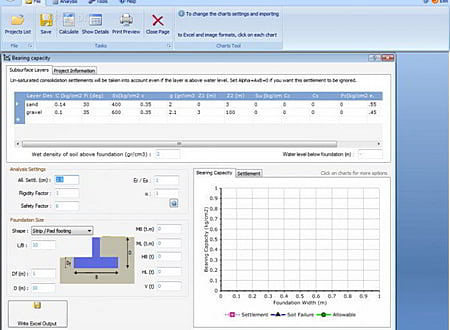 Last Update :
15 October 2014
Downloads :
UserDownloads:

83
Peysanj is a series of geotechnical engineering modules such as bearing capacity and settlement, pressure-meter test, plate loading test, soil liquefaction analysis, etc bundled as single software. Each type of analysis is provided along with calculation details and detailed reports.
Allowable bearing capacity should satisfy both shear failure and settlement criteria. PEYSANJ uses Hansen method for analysis of soil shear failure by considering the effect of groundwater table in bearing capacity analysis. For settlement analysis, Steinbrenner and Goodier (Timoshenko) and rigid foundation formulas are used for immediate (elastic) settlement and one-dimensional Terzaghi consolidation formula is used for consolidation settlement.
Total settlement of the footing is then calculated by summing up the elastic and consolidation settlements. For each footing size, the minimum values of allowable stresses for shear failure and settlement criteria are compared and the introduced as the "Allowable Bearing Capacity" of the footing.
Similar Software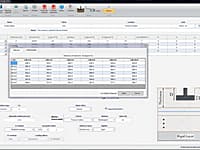 Bearing Capacity of Shallow Foundations
SO-Foundation calculates bearing capacity of shallow foundations considering both shear failure and settlement.
iNovoLIQ
Version:1.1.1 · Novo Tech Software
iNovoLIQ application is designed for soil liquefaction analysis based on Idriss and Boulanger, 2014 methodology.
NovoLiq
Version:3.1 · Novo Tech Software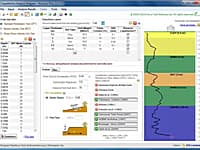 This robust software is designed for soil liquefaction analysis during earthquake and supports multi-layer as well as single layer stratigraphy.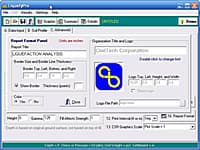 Settlement analysis by liquefaction
Software for liquefaction analysis, Software for settlement analysis by liquefaction: Liquefaction of saturated soils (silt, sand, and gravel) during earthquakes has caused severe damage to buildings, earth embankments, dams, and bridges.
PileROC
Version:2014 · Innovative Geotechnics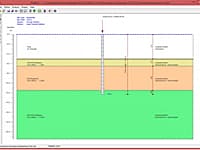 Design and Analysis for Rock Socket under Axial Loading
PileROC is a program that predicts the load settlement curve at the pile head for the piles socketed into rock based on three commonly-used methods.
Comments & Reviews
About Peysanj
No comments yet. Be the first to comment.
Submit a review using your Facebook ID