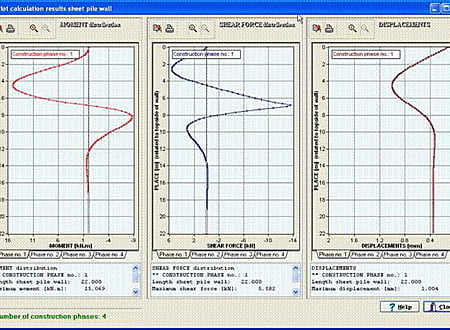 Software :
PCSheetPileWall
Last Update :
6 February 2015
Downloads :
UserDownloads:

615
PCSheetPileWall
Description
With the aid of this program the displacements and the force distribution of a sheet pile wall construction can be calculated.
1. Levels
The program has the capability to locate the top of the sheet pile wall, the place of anchors, soil layers etcetera according two different systems of axes.
2. Sheet pile wall
The sheet pile wall in vertical direction can consists out of more than one section with different values for the moment of inertia and elastic modulus.
3. Surface and (ground) water levels
Dependent of the choice made the surface level can have different shapes per construction phase.
4. Vertical surcharges acting on the surface level
Dependent on the choice for the kind of surface level (see at preceding point 3) different kinds of surcharges acting onto the surface level per construction phase can be entered at the left and/or right side of the sheet pile wall.
5. Horizontal conditions
Per construction phase the following horizontal acting entities can be entered.
6. Soil properties
Dependent on the choice at various setups the strength and stiffness properties can be entered at a different way.
Similar Software
DeepXcav
Version:2015 · Deep Excavation LLC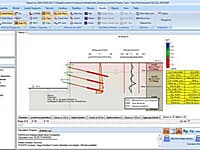 Design of Embedded Earth Retaining Walls
DeepXcav is a software program for the design of embedded earth retaining walls with limit-equilibrium and advanced non linear elastoplastic analysis methods. DeepXcav offers a one-stop complete geotechnical and structural solution for deep excavation.
PyPile
Version:0.2.2 · Yong Technology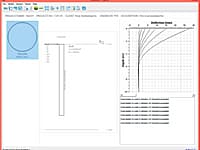 PyPile is a free lateral pile analysis software program based on p-y curves. Pile deflection, bending moment and shear force will be analyzed with different load cases.
LPILE
Version:2015 · Ensoft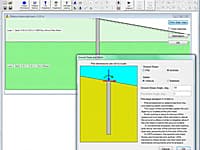 Analysis of Piles and Drilled Shafts Under Lateral Loads
LPILE is a special-purpose program based on rational procedures for analyzing a pile under lateral loading using the p-y method.
Repute
Version:2.0.18 · Geocentrix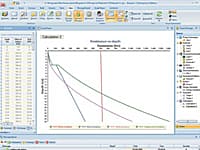 Designing & Analysing Onshore Piles
Repute provides a rich set of tools for designing/analysing onshore piles, including various types of single pile.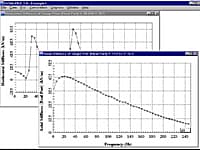 Analysis of Pile Foundations Under Dynamic Loading
Program DynaPile was developed to compute the dynamic stiffness of single piles or pile groups.
Comments & Reviews
About PCSheetPileWall
No comments yet. Be the first to comment.
Submit a review using your Facebook ID