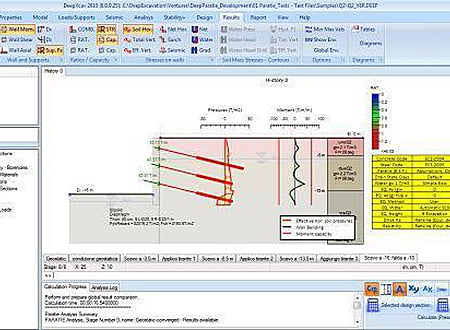 DOWNLOADS :
UserDownloads:

1150
DeepXcav is a software program for the design of embedded earth retaining walls with limit-equilibrium and advanced non linear elastoplastic analysis methods. DeepXcav offers a one-stop complete geotechnical and structural solution for deep excavation.
DeepXcav captures realistic soil behaviour by simulating the soil-wall interaction with advanced models that consider soil stratigraphy, initial stress state and including different behaviour and failure criteria during virgin loading or unloading-reloading.
The software provides a complete database of materials and wall sections (sheet piles, diagraphgm walls, soldier piles, etc. ), ground anchors, steel braces (struts) and concrete floor slabs.
All design approaches required by Eurocodes 7 and 8 can be automatically generated. Furthermore, user-defined combinations are also possible and can be saved in the database. DeepXcav performs both structural (ACI 318, AISC, EC2 and EC3) and geotechnical checks (anchors pull out resistance, toe embedment, hydraulic heave).
* DeepXcav download link provides demo version of the software.
Similar Software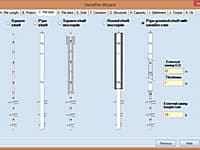 HelixPile is a user friendly, modern and powerful software program for the design of helical piles.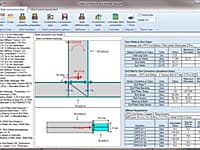 Design And Evaluate Steel Connections
Steel-Connect is a user friendly affordable software steel connection design aid for the typical structural engineer. Typical steel connections can be designed in less time using the autodesign feature or user specified steel connections can be investigated.
Trench
Version:2012 · Deep Excavation LLC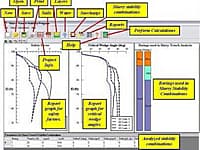 Evaluate the stability of bentonite slurry trenches and panels
Trench is a user friendly, affordable, and versatile software program that evaluates the stability of slurry supported trenches and panels for 2D and 3D analyses.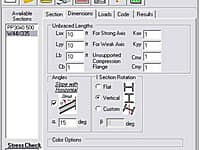 Analysis of steel beams subjected to combined bending and axial loading
Steel-Beam is a user-friendly robust program that allows the combined stress evaluation of steel beams and steel columns under combined axial and flexural loads.
ReWaRD
Version:2.7.5 · Geocentrix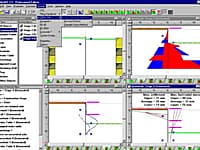 Embedded Retaining Wall Design
Designed by engineers for engineers, ReWaRD draws upon the technical expertise of Geocentrix to produce the most powerful and user friendly set of tools for retaining wall design.
Frew
Version:19.3 · Oasys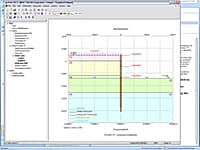 Embedded Retaining Wall Analysis
Frew enables engineers to define and solve even the most complex embedded retaining wall design problems quickly.
Comments & Reviews
About DeepXcav
No comments yet. Be the first to comment.
Submit a review using your Facebook ID