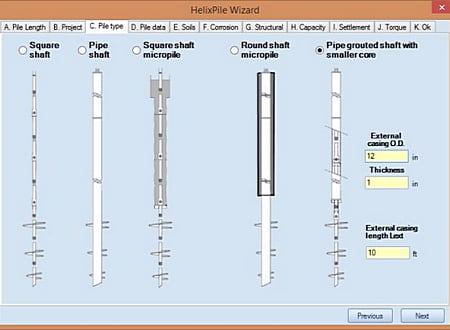 DOWNLOADS :
UserDownloads:

1092
Program Description
HelixPile is a user friendly, modern and powerful software program for the design of helical piles. HelixPile allows the user to include an unlimited number of stage conditions and soil profiles. HelixPile incorporates the latest recommendations and reports the controlling design design conditions. Helical piles analyzed with HelixPile include many of the latest recommendations that allow multiple failure modes to be investigated.
HelixPile investigates all types of axial failure modes both in tension and in compression. Reports can be exported in PDF and word. Helix pile supports a wide range of manufactures including RamJack and Magnum piering. HelixPile allows you to estimate the settlement response of a helical pile tested in axial compression.
* HelixPile download link provides trial version of the software.
Similar Software
DeepFND
Version:2017 · Deep Excavation LLC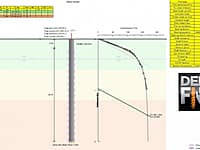 Deep Foundation and Pile Design
DeepFND is a powerful interactive software for deep foundation and pile design. Axial, lateral, settlement, structural and geotechnical analysis options.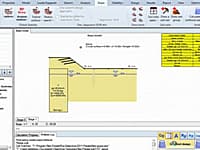 SnailPlus is a powerful soil nailing wall analysis and design software program. SnailPlus analyzes soil nailing walls according to FHWA design standards and methodologies.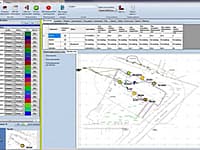 Sloped Inclinometers Monitoring
SiteMaster is a modern and powerful software program for processing and presenting inclinometer readings.
DeepEX
Version:2021 · Deep Excavation LLC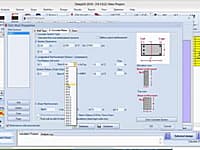 Design of Embedded Earth Retaining Walls
DeepXcav is a software program for the design of embedded earth retaining walls with limit-equilibrium and advanced non linear elastoplastic analysis methods. DeepXcav offers a one-stop complete geotechnical and structural solution for deep excavation.
Trench
Version:2019 · Deep Excavation LLC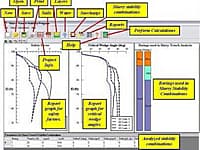 Evaluate The Stability Of Bentonite Slurry Trenches And Panels
Trench is a user friendly, affordable, and versatile software program that evaluates the stability of slurry supported trenches and panels for 2D and 3D analyses.
Comments & Reviews
Submit a review about HelixPile software with your social media profile